Scrap Metal Offers
British Scrap Metal Portal presents a list of the latest and up-to-date metal waste and scrap offers below. The main target of this portal is to provide its customers with the most comfortable way in searching for the prospects. Steel Scrap categories offer a wide range of all the available quotations made by the national and international suppliers.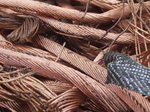 Copper scrap, olume 1000 MT needed on СIF terms
I need to purchase copper scrap 1000 MTCIF ChennaiPayment by 100% LC at sight, no advance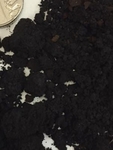 Powdered Iron/Steel dross from laser cutting
I have access to a large quantity of powdered iron/steel as a result of laser cutting metal. This metal is comprised of ..

Price: 300.00 USD
29.11.2017, 03:11
We are UK based firm and deals in export and import business. We have some bulk requirement for Lead Acid Batteries on a..

Scrap insululated copper cable
Price: 1700.00 USD
25.11.2017, 08:11
I am looking to purchase scrap pvc insulated copper cable 25 mt a month.

Buying Aluminium scrap to the UK
Buying Aluminium scrap such as Alloy whhels, carter, 6063 extrusion, shredded Alu for UK market. please send me your bes..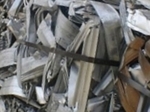 Alfordable Offer (Aluminium scrap)
Price: 1210.00 USD
17.10.2017, 01:10
Aluminum is soft, lightweight, fire-proof and heat-resistant, easy to work into new shapes, and able to conduct electric..

We are a leading manufacturer of ferrous and non-ferrous scrap metals in Hartley, Plymouth, United Kingdom. We are conti..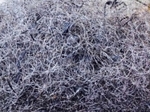 Looking for steel wire the type that you find in tyres, please see the picture attached.We are based in London, UK.Pleas..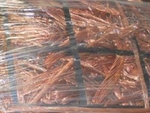 Buying copper wire scrap from UAE
Interested in buying copper wire scrap 99.9% purity Size 1.2mm to 1.8m from UAE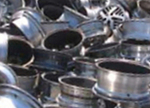 Price: 1400.00 USD
04.07.2017, 12:07
We Deal With All Types of Ferrous and Non- Ferrous Metal Scrap, Aluminum Tense, Dry Battery, Water Battery, & Gel Ba..
A large number of scrap metal offers available in Steel Scrap related categories. If your company imports or exports metal scrap, this resoure is just the right place to post your offer.
Ferrous and non-ferrous metal scrap buy offers are provided by the United Kingdom sourcing centers.
Latest offers
Latest scrap searchers