Scrap Metal Offers
British Scrap Metal Portal presents a list of the latest and up-to-date metal waste and scrap offers below. The main target of this portal is to provide its customers with the most comfortable way in searching for the prospects. Steel Scrap categories offer a wide range of all the available quotations made by the national and international suppliers.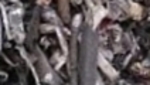 Price: 1200.00 USD
18.07.2019, 04:07
We have available for sale - 100 ton shredded zorba- Quality as attached photosAnalysis - About 5% waste, 3% copper..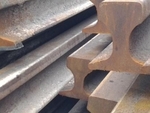 Looking for Used rails - 120,000 MT per month CIF
We are looking for Used rails 120,000 mt/month. Please specify origin and specifications CIF prices for Mersin/Istanbul.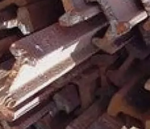 Looking for used rail/ scrap iron 500 mt CIF
I am looking to place an order of 500 MT of rail/iron scrap of HMS 1&2 or R50/R65. I would like to place an initial ..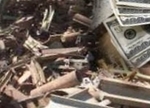 WTB HMS1, HMS2 & Cast Iron scrap
We are looking for ferrous scrap (HMS1, HMS2 & Cast Iron). Deendayal Port Trust (Kandla) Irrevocable LC. Serious buy..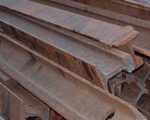 Rail scrap on CIF 12,500 mt needed
Interested in buying Rail scrap. Please give CIF Vietnam for 12500 mt rails cut in 1.25 mtrs.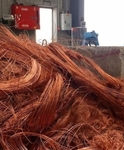 Price: 4100.00 USD
10.06.2019, 05:06
We are a distributor of best quality Copper Scrap. The price is $4100 USD per tone. If interested in buying pl..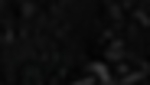 Im looking to buy Used rails for Turkey
Im looking to buy Used rails for Turkey. Can you supply us? We'll consider all the offers with prices and payment terms.

Titanium medical halo traction x 1 for sale
Price: 3000.00 EUR
06.06.2019, 02:06
We can offer Titanium medical halo traction. Please advise if interested.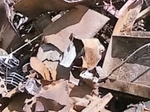 Heavy Melting Steel 1 & 2 (ISRI 200 - 206) 20,000 mt/m CIF
We have in stock over 20,000 MT of Heavy Melting Steel 1 & 2 (ISRI 200 – 206). PRODUCT SPECIFICATION HMS 1&amp..

Aluminium shash 6063 for sale. Contact us to get detailed information and photos.
A large number of scrap metal offers available in Steel Scrap related categories. If your company imports or exports metal scrap, this resoure is just the right place to post your offer.
Ferrous and non-ferrous metal scrap buy offers are provided by the United Kingdom sourcing centers.