Scrap Metal Offers
British Scrap Metal Portal presents a list of the latest and up-to-date metal waste and scrap offers below. The main target of this portal is to provide its customers with the most comfortable way in searching for the prospects. Steel Scrap categories offer a wide range of all the available quotations made by the national and international suppliers.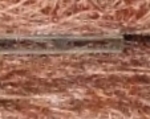 Copper Millberry needed, 3,000MT a month, SGS, FOB
Price: 4200.00 USD
20.09.2018, 03:09
I have a Chinese buyer who needs 3000Mt monthly FOB $4200 per Ton, once we can get proof of products via pictures with a..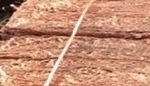 Used Rail, Copper Scraps, 10,000t, CIF or FOB
I have various clients looking for used rails and copper scrap. Please send me what you can offer FOB to China in copper..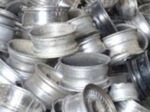 I can offer wheels scrap. Send me your inquiry indicating the quantity you need, the payment method. I prefer LC b..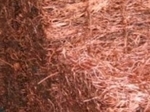 We are a company from UK. We are interested to buy millberry copper scrap. Please send us your offer with detailed descr..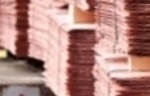 Copper Scrap and copper cathodes needed, 20t a trial order
I am a broker for a client based in Munich, looking for Copper Cathodes and Copper Wire Scraps.My client is willing to g..

Urgent buy used rail scrap CIF Turkey quantity 100000X12
We are a registered trading and facilitating company in Canada and Pakistan. we need USED RAIL quantity 100000x12 ..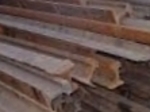 Need 20,000 MT per month of Used Rails
We can supply 20,000 MT per month of Used Rails, but we need your Target price as well as your discharge port. Please co..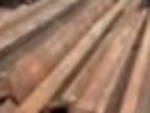 Used rails, 25,000MT a mo, CIF
Price: 295.00 USD
28.08.2018, 01:08
We can supply Used rails in the quantity of 25000 MT/mo.Our CIF price for used rails, at the moment, is 295 USD per metr..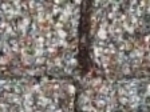 Interested in Aluminum UBC scrap, 200MT a mo, CFR Karachi
Price: 200.00 USD
26.08.2018, 12:08
We are interested in Aluminum UBC Scrap, 200MT per month.We are open to all the offers with prices for CFR Karachi Pakis..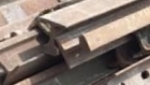 Used rails, 25,000 MT a mo, CIF
We can offer used rails for sale in the amount of 25000 MT/mo, CIF.Send us your LOI for more.
A large number of scrap metal offers available in Steel Scrap related categories. If your company imports or exports metal scrap, this resoure is just the right place to post your offer.
Ferrous and non-ferrous metal scrap buy offers are provided by the United Kingdom sourcing centers.