Scrap Metal Offers
British Scrap Metal Portal presents a list of the latest and up-to-date metal waste and scrap offers below. The main target of this portal is to provide its customers with the most comfortable way in searching for the prospects. Steel Scrap categories offer a wide range of all the available quotations made by the national and international suppliers.

We are looking for suppliers who can supply us with Aluminum Wire Scrap. Please email us if you can provide this product..

Price: 100.00 USD
13.11.2019, 05:11
Looking for scrap train rails.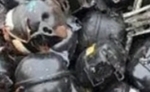 Looking for a regular supplier of fridge compressors scrap
We are trading copany dealing with import and export a/c fridge compressors motors Aluminum scrap from Uk to Pakistan an..

Buying Scrap fridge compressors
We are a Company based in United Kingdom and interested in buying scrap fridge compressors in container loads. Please le..

Aluminium UBC wanted - Trial order 20MT
Price: 400.00 USD
29.10.2019, 10:10
We are interested in a trail order for 20 MT of UBC Aluminium cans. Either baled or loose. We are based in Harlow in Eng..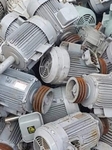 Price: 500.00 EUR
18.10.2019, 09:10
Electric motor scrapsMonthly Capacity : 1,000 Metric TonsAvailable Quantity:3,000 metric tonOrigin : EuropeMinimum Order..

Ac and fridge compressor scraps
Price: 500.00 EUR
18.10.2019, 09:10
We have ac and fridge compressor scraps. Monthly Capacity : 1,000 Metric Tons.Available Quantity:3,000 metric tonOrigin ..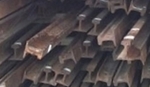 Used Rails needed, 50,000 mt per month
Our client in London needs 50,000 mt of used rails per month. Kindly give me your best price.

We are interested in purchase bulk Copper scrap. At least 1000MT Please advise price and payment terms in your offer.

Copper scrap purchase, 5,000 Mt monthly
I am looking for millberry copper, 99.9%. Our demand is 5,000 tons per month from different suppliers. Send us a quotati..
A large number of scrap metal offers available in Steel Scrap related categories. If your company imports or exports metal scrap, this resoure is just the right place to post your offer.
Ferrous and non-ferrous metal scrap buy offers are provided by the United Kingdom sourcing centers.