Scrap Metal Offers
British Scrap Metal Portal presents a list of the latest and up-to-date metal waste and scrap offers below. The main target of this portal is to provide its customers with the most comfortable way in searching for the prospects. Steel Scrap categories offer a wide range of all the available quotations made by the national and international suppliers.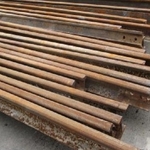 We can supply 300,000 MT to 600,000 MT x 12 months with rolls and extensions. Payment method 100% LC CIF Tuxpan Veracruz..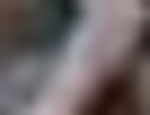 We buying HMS 1/2 100,000 MT a m CNF
Price: 270.00 USD
yesterday
PRODUCT: HMS-1&2, Ratio-80%-20% DELIVERY TIME: Within 90 DAYS; DELIVERY: UPTO CHITTAGONG PORT (CHATTOGRAM), BANGLADE..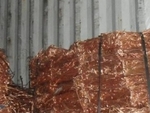 Need 50 mt of Copper wire scrap
Price: 1000.00 USD
15.03.2019, 02:03
I am looking for 50mt of copper wire scrap @ $1000/mt for Slovenia and 10,000 mt at a good price for China Port Lin, and..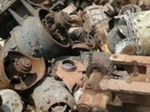 Looking for HMS 30,000 mt per month
Price: 190.00 USD
15.03.2019, 02:03
We are looking for HMS 30,000mt per month for twelve months at $190/mt quick deal.We'll consider all the offers with pay..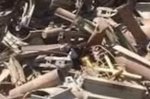 HMS1-2 (80-20) 50,000-100,000 mt per month
Price: 510.00 USD
12.03.2019, 04:03
Our company offer HMS 1 and 2 scrap at $510 / per MT to all Italian Ports. Please advise if interested in purchasing of ..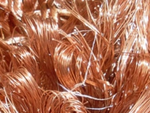 We have copper scrap pvc wire. Quantity: 400 ton. If it's of your interest please send us your request for more details ..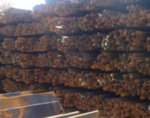 Used rail 300 t per month up tp 1000 t
At present we can offer 300 ton per month, but can increase this after the winter to up to 1000 tons of rail per month. ..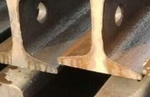 Price: 215.00 USD
09.03.2019, 03:03
We can supply up to 2,000,000 mt rail scrap at $215/mt.Please send us your enquiry for further details.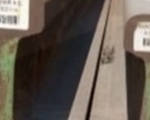 Our company can offer up tp 1,000,000 mt of Used rails. Port of destination: ASWP. See the pictures attached. If interes..

Used Rails Scrap and HMS1 100,000 mt/m
We are able to provide Used Rails Scrap Spain and Hungary origin, 100,000mt per month at a price USD 265 per mt. Also, w..
A large number of scrap metal offers available in Steel Scrap related categories. If your company imports or exports metal scrap, this resoure is just the right place to post your offer.
Ferrous and non-ferrous metal scrap buy offers are provided by the United Kingdom sourcing centers.