Scrap Metal Offers
British Scrap Metal Portal presents a list of the latest and up-to-date metal waste and scrap offers below. The main target of this portal is to provide its customers with the most comfortable way in searching for the prospects. Steel Scrap categories offer a wide range of all the available quotations made by the national and international suppliers.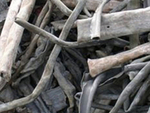 Looking for Scrap metal in large amount monthly
I am looking for scrap metal, lead, batteries, aluminium and copper, all kinds in large amounts every month, if you can ..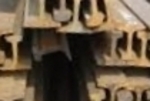 Looking for Used rails, HMS 30,000 t
Price: 250.00 USD
13.04.2019, 04:04
Wanted: 30,000 tons of used rails 1/5 meter lenghth 30,000 tons of hms 80/20 Destination : TURKEY Payment : Letter of cr..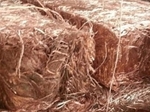 Copper wire 5,000 mt/m MOQ 1000 mt for sale
We offer 5,000MT a month (minimum 1,000MT). No advance payment. Non transferable LC at sight as payment guarantee. Conta..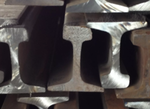 Used Rails R50/R65 in large quantity for sale on CIF
Price: 250.00 USD
11.04.2019, 03:04
We have a large quantity of Used rails. Best Price we can offer is US$ 250 per MT CIF. Payment Term: 100% LC Revolving, ..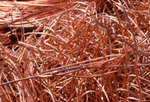 Copper wire scrap millberry 1000 MT a mo FOB
I would be happy to facilitate in the purchase of copper millberry 1000 metric tons every month, we can also do FOB and ..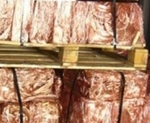 Copper millberry wire 10,000 mt a m CIF
Price: 3800.00 USD
09.04.2019, 12:04
We can offer you Copper millberry wire at a price of $3,800 per MT CIF. Our terms are 5% initial advance TT for boo..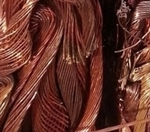 Millberry copper wire up to 5,000 MT/m 1000 MT min order
We can offer to supply Millberry Copper wire up to 5,000 mt a month with trial order min 1000 mt. if it's of your intere..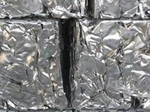 Trial order for 25 mt of Aluminum scrap 6063 on CIF/EXW
We are not interested in aluminium UBC scrap, primarily we are interested in the below materials, so I would like to req..

Wanted: disused rail track etc or any other scrap metal
Please send your prices.

Wanted Grade: Shredded, HMS1, HMS2, Shredded car body
Wanted: Grade: Shredded, HMS1, HMS2, Shredded car body Quantity: 500 tons, CNF Chittagong.
A large number of scrap metal offers available in Steel Scrap related categories. If your company imports or exports metal scrap, this resoure is just the right place to post your offer.
Ferrous and non-ferrous metal scrap buy offers are provided by the United Kingdom sourcing centers.