Copper is one of the most ancient metals in people's use, it was known centuries ago. Nowadays it is one of the most widely used metals and is the third most recycled metal in the world. Scrap prices are directly dependent on copper prices, which are currently experiencing a period of slumping.
Copper mining industry in the United Kingdom
Copper occurs in nature as native copper, and due to this fact it was known and used by people back in Copper Age, which means at least 10 thousand years ago. Then only method was applied for copper processing – cold working of native copper. As the time went on new approaches to tackle copper were developed, such as annealing and smelting. Back then copper was used for different household purposes: for making cookware, work tools, arms, and also for adornments. Being light and soft metal, copper is convenient to operate with.
In the Bronze Age people started to add different alloys into copper so than to get metals with new properties. Smelting copper with tin created bronze. Alloy combination of copper with zinc, known as brass, was used in Ancient Greece.
In Britain copper mining and processing dates back to the time immemorial. Not much contemporary records exist, but it is known that Celtic peoples of Britannia had knowledge, although elementary about metals processing. The chief copper mines in Britain were at Alderley Edge in Cheshire, and also in Anglesey, North Wales, Shoropshire, Coniston and southwest Scotland.
In the Mediaeval Period copper was supplied to Britain mostly from Germany. And only during Tudors reign copper mining got underway again in Camberland and Cornwall. Copper mining and smelting became a flourishing industry in Britain. The greatest peak of copper mining in Britain dates back to 19th century. In that period Britain's copper share in world's output was about 50%, but currently there is no copper production from British ores.
Copper production in the United Kingdom is represented by a wide industry of about 50 large enterprises, employing almost 3 thousand people. The industry revenues are estimated to be at levels of 700 million pounds. Lately the industry has been experiencing a negative annual growth, as the result of global economic crisis and constant price fluctuations. Still, a positive tendency is observed now within the industry, as the rate of declines has slowed over past two years.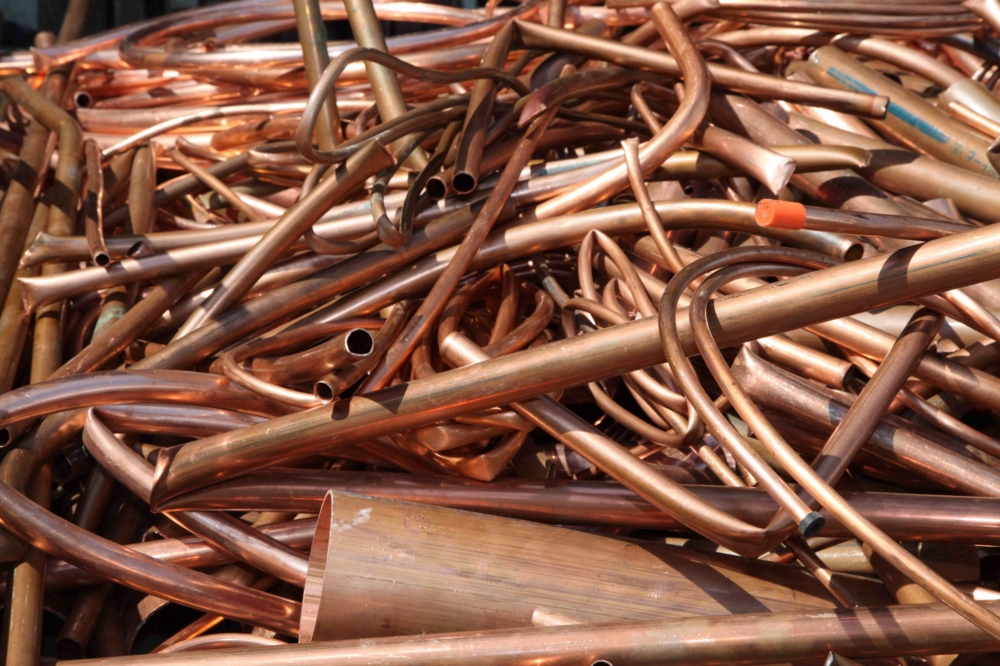 Copper scrap market and recycling in the United Kingdom
Copper is a non-ferrous metal, soft, malleable and ductile, with very high electrical and thermal conductivity. Due to its physical characteristics copper is widely used in electrical industry as electricity conductor. Copper hardly can be replaced by any other material for wires manufacturing. It is also applied as a building material, for household needs, in medicine and also as a constituent part of numerous alloy combinations, the main of which are bronze and brass.
As aluminum scrap, copper is also 100% recyclable metal, with provides copper recycling without any alternations of metal properties. In volumes of recycling, copper is the third most recycled metal in the world (after iron and aluminum). According to statistics by International Resource Panel, global per capita stock of copper is about 35-55kg, which ranges depending on the country under consideration. In developed countries figures are relatively higher. In the United Kingdom they are at level of about 150-200 kg per capita. In the same time, it is estimated, that about 80% of copper ever mined is still in use nowadays.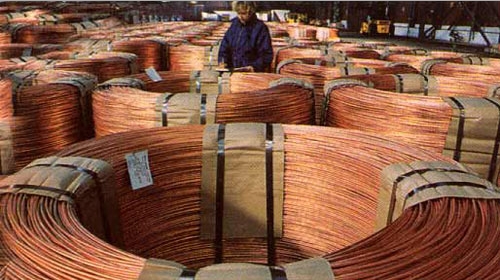 Copper scrap, as scrap of other non-ferrous metals is quite valuable, besides, the price depends on the purity and quality of the scrap commodity. Sources of copper scrap include used copper wires, plumbing pipes and other household commodities. In addition, scrap of copper alloys is also collected and undergoes recycling. Copper alloy scrap may be a source of other non-ferrous and rare metals, such as zinc, nickel, tin, etc.
Currently there is no large-scale copper mining in the United Kingdom, thus, copper scrap is the only reliable source for copper manufacturing industry. Consequently copper scrap is collected and processed from different sources, either big supplying companies or private suppliers.
Copper prices in the United Kingdom
It is evident, that copper scrap prices are dependent on those of copper itself. Recently, copper prices in the United Kingdom were far from desirable figures. Copper and other metal have been showing a steady decline in prices since 2011. But this week, more precisely on Monday, November, 23 copper prices were below $4500 per metric ton. These figures suggest copper prices are seeing six-year lows, since the global economic crisis.
The process is complicated, there are several reasons to the rapid copper prices slumping. The first one has something to do with the low Chinese demand, the lowest since 2009. China is the biggest copper consumer in the world and decline in their demand influences demand worldwide. Currently, Chinas economy is being reconstructed, and it is not clear when copper demand will reach the previous levels.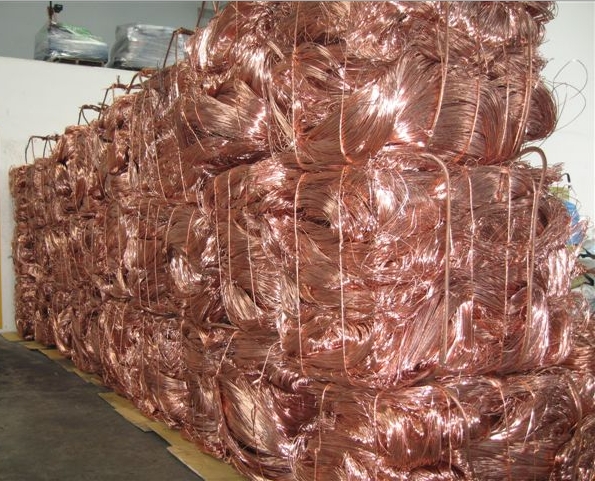 The copper leading manufacturers highlight, that due to the peculiarities of copper production process, for them it is more efficient to cut the prices for a final product, than to reduce the volumes of manufacturing, as the process is difficult to restart.
Meanwhile on the copper scrap market a similar situation is observed. Recently, scrap prices scaled down by about 6-10% and currently are as low as in 2008. As of today, copper and copper scrap prices are forecasted to stay weak.
Reference information
International Recourse Panel is a scientific panel of experts aimed at helping in sustainable consumption of the natural resources. It provides independent assessments of the raw materials reserve, environmental impacts and on sustainable economy development. The Panel was founded in 2007 and is coordinated by UNEP.