Iron is the most important chemical matter for the worlds industry. It is essential for building and premises construction as well as for machine engineering. Iron doesn't occur in nature in its pure state because of its high oxidation capability. Owing to this fact, iron is used only with addition of some quantities of alloy, forming a large group of ferrous metals, with iron as a main component. Ferrous scrap market encompasses a large range of sources and materials, thus, it is an essential sector of metal industry around the globe.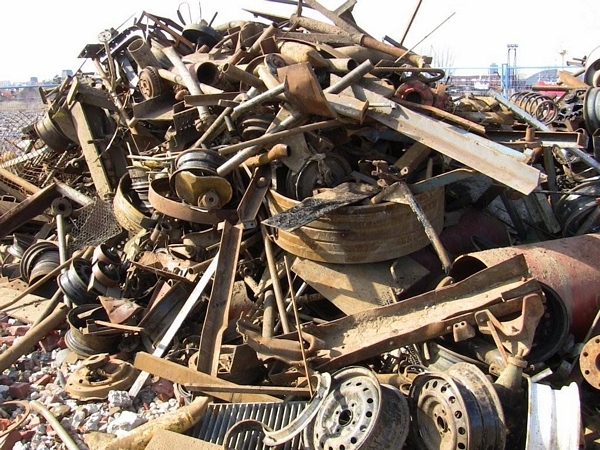 Iron industry in the United Kingdom
Iron has been used by people since ancient times, though not so early as copper, due to its high durability and high melting temperature. There is evidence of iron first usage for making some items by Egyptians back in 3000-2000 BC. But these foundlings are not numerous. A relatively wide iron production started in the Middle Bronze Age and reached Europe only in The Iron Age, when iron smelting was familiar everywhere in civilized world and replaced bronze to a large extent.
Iron is the fourth most common metal in the Earth crust. Together with nickel it is said to form the core of our planet. Iron doesn't occur in its pure state in nature, due to its chemical qualities. It is oxidized very easily and the most wide spread natural matters of iron are oxides, also known as rust.
Pure iron is relatively soft, but it can't be obtained by the smelting process. While smelted iron is hardened and strengthened by impurities, such as carbon. Ranging of carbon content is ferrous alloy determines the physical qualities of the material. Several varieties of iron alloys or, in other words, ferrous metals, such as pig iron, cast iron, wrought iron and, of course, steel may be differentiated. The process of manufacturing of these metals is consequent, with pig iron being the basic raw material and the first iron variety to be smelted. Pig iron is produced by heating of iron ore in a blast furnace, adding special chemical reagents in order to extract contaminants from the final product. As a result of the process pig iron with carbon share of 3-4% is obtained. Pig iron smelting is carried out is huge blast furnaces, containing dozens of trucks of iron ore. This kind of smelting goes nonstop for ages, as it is very energy inefficient to restart the heating process.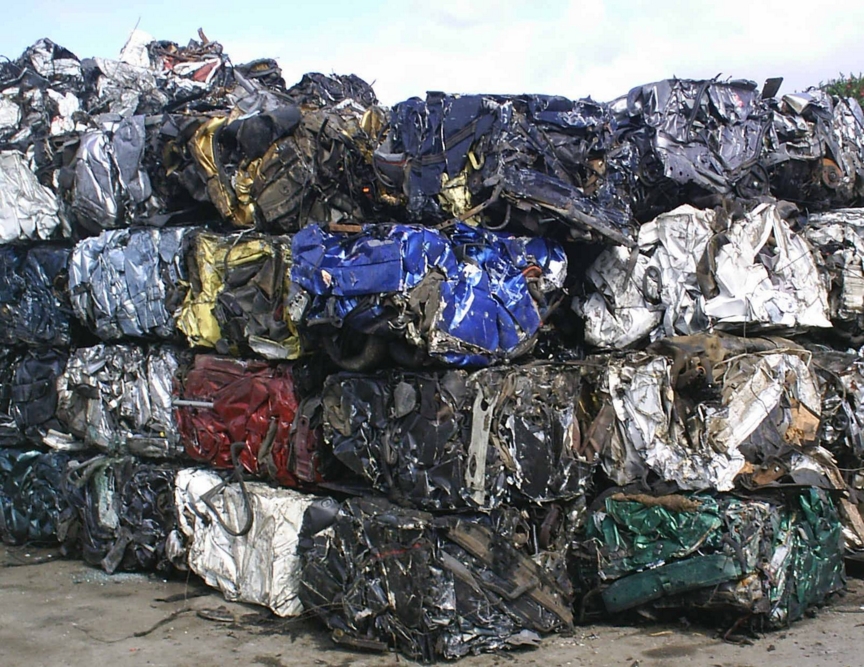 Cast iron is simply pig iron, which has been cast into a shape of final product: pipes, girders and other items. Cast iron contains a relatively high percentage of carbon, which makes it extremely hard and brittle. Reducing of carbon share to 0,02-2 percent makes up steel. Steel also has a number of varieties, which physical qualities depend on the quantity of carbon in them.
Ferrous metals recycling in the United Kingdom
Iron alloys containing carbon together with still are the most recyclable materials in the world. Ferrous metal production from recycled commodities amounts up to a half of all the ferrous metals produced in the world. Ferrous metal scrap is recycled worldwide due to its economic efficiency. Manufacturing of metals from used scrap saves up to 75% of production costs, thus, improving the economic viability and reducing the environmental impact. Ferrous metals are 100% recyclable, so they may be applied for manufacturing of the very same items, as the metal, produced from raw ore.
Sources for ferrous scrap are very numerous. The most abundant sources of steel and other iron alloys are railways and other construction materials of buildings, electrical appliances, automobiles and other vehicles, household commodities, such as fridges, stoves, etc.
Recycling is a wide industry, encompasses small scrap collectors as well as huge metal smelters. The recycling process in a complex one. The first step in this process is scrap collection and sorting. Ferrous metals possess magnetic qualities, which are applied at the first stage of sorting. The next stage consists in shredding in order to extract iron and steel from the mixture on other materials. Then ferrous scrap undergoes shearing and bailing, so than to give the scrap form and size convenient for consequent melting.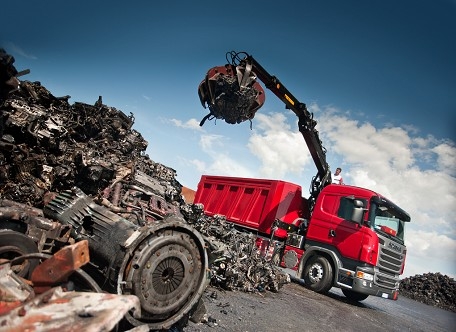 As it has already been remarked, ferrous metals recycling is an essential part of iron smelting industry. Approximately 40% of the world's steel is manufactured from ferrous scrap. Recycling of one ton of scrap saves more than 1 ton of iron ore and about half a ton of coal, which means both reducing of natural mineral resources consumption and also scaling down of carbon dioxide emissions. According to some statistics, CO2 emissions are reduced by about 60% through the use of ferrous scrap. In terms of energy savings, ferrous scrap recycling provides 75% energy economy and up to 50% of water savings.
Ferrous metal prices in the United Kingdom
Iron and steel prices have declined significantly since the world crisis in 2008. The situation has improved a little in the beginning of the new decade, but currently prices are the lowest in six-year period. Decline in ferrous metal prices influenced both scrap industry and non-ferrous sector. This tendency is observed worldwide. According to data by OECD Steel Committee, the surplus of iron metals, particularly steel, amounts to about 700 million metric tons globally, 380 of which belong to China. With excessive import of metal commodities from China to the European countries, demand for ferrous metal is unlikely to stabilize. Reportedly, iron smelters are more likely to suffer losses, than to stop their blast furnaces as long as possible. But recently some of the plants in the United Kingdom ceased production, which suggests that ferrous industry downturn has reached crisis level. Whereas ferrous metal manufactures struggle to survive in the period of protracted crisis, scrap prices fell again in November, annihilating any hope for positive price tendency. Ferrous scrap prices declined by 40% since June this year.
Reference information
The organization for Economic Co-operation and Development (OECD) is an international economic organization encompassing 34 states. It was founded in 1961 to facilitate economic development and world trade. Headquartered in Paris, France.