Iron scrap in the UK
The iron scrap industry encompasses both commodities of iron in its pure state, and also different alloys combinations. Unlike non-ferrous metals, which are appreciated for their purity, iron scrap can contain alloys, which give iron agents additional physical qualities. Steel and cast iron are the most wide spread iron-based materials. Within these industries scrap has been actively recycled for more than 150 years, as it is more efficient and cheaper to recycle these materials, than to produce them from raw iron ore. The British Metal Scrap Portal team has elaborated a convenient trading system for its clients in order to facilitate the process of looking for iron scrap suppliers or purchasers. Look through our latest data list on scrap trading.

Price: 270.00 USD
09.09.2019, 02:09
We can supply HMS scrap at the price USD 270 per MT, CIF, UK port. If you take any interest, please, contact.

Interested in purchasing iron scrap, we need aronud 5000mt.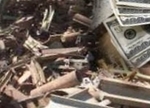 WTB HMS1, HMS2 & Cast Iron scrap
We are looking for ferrous scrap (HMS1, HMS2 & Cast Iron). Deendayal Port Trust (Kandla) Irrevocable LC. Serious buy..

Needs 3000 tons of HMS1 HMS shredded and pressed car bundles
We are a company based in Denmark working with metal scrap most of our customers have re- rolling Mils based in Asia.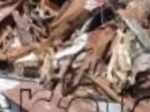 Need to buy 20 tone metal Scrap
I am looking to buy 20 tones metal scrap, please send me if anybody got in UK

Looking for HMS1 stock. I'll highly appreciate if you can advice price, payment terms and other conditions. Please only ..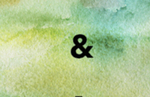 Wanted used rails r50 r65 seller with the capacity of 50,000-100,000 Tn per month
USED ​​RAILS1. Technical terms: USED Rail R50-R652. Origin: America - Europe3. Specifications and chemical..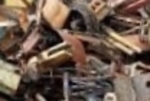 Looking for Iron scrap, 20,000 t
Our Corporation is interested in buying scrap iron in any form. We need 20.000 – 25.000 tons of metal.Send us your..

Price: 100.00 USD
15.05.2018, 01:05
We are looking for 50 tonnes initally of HMS 1 and 2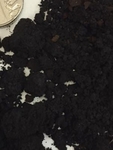 Powdered Iron/Steel dross from laser cutting
I have access to a large quantity of powdered iron/steel as a result of laser cutting metal. This metal is comprised of ..
Iron scrap prices
A period of volatility at the iron scrap market was observed in 2009-2010, but currently this industry is developing steadily. Different alloy combinations of ferrous metal have different properties. Cast iron is appreciated of its brittleness, high fluidity and castability, whereas steel is prized for its durability, weldability and resistance for rusting. Consequently, different types of iron scrap are suitable for diverse purposes and are obtained from various sources and, thus, differ in prices. On this page you may get acquainted with pricelists for iron scrap metal.
ADVERTISEMENT