Scrap recycling is an essential part of metal industry all over the world. It is necessary as a green movement for environmental protection, because metal scrap recycling preserves natural resources of mineral deposits and saves huge amounts of energy and, thus, reduces carbon dioxide emissions. Creating new items from recycled materials is more cost effective for business, so many enterprises are eager to pay for metal scrap. Metal scrap recycling is beneficent for both scrap dealers and metal smelting companies, as well as for individuals, who have some metal scrap items and want to get rid of them and get a reasonable reward. But often, those possessing metal scrap find it difficult to find a recycler. Get acquainted with the most useful tips by the British Scrap Metal Portal on how to find a metal scrap recycler just for you and get your scrap recycled.
Find metal scrap items for recycling
It's going without saying, that recycling your scrap may add extra money to your budget, but you should  to be sure you need to go for recycling. Look through your scrap items and decide if the available volumes are sufficient and they are worth recycling. Mind the delivery costs. And also double-check your scrap, some commodities may be repaired or restored and eventually be sold as hand-me-down items for much higher price than metal scrap. It's up to you to decide.
Local metal scrap recyclers
When you're done with gathering of your scrap, it is the high time you started looking for a scrap recycler. The most convenient variant is to try and find a local recycler in order to avoid long-distance transportation. Driving in your neighborhood you may pay attention on some scrap-collecting companies if there are any, and then sell your scrap to them or make an inquiry about metal scrap recyclers around. Another option is to refer to an add section in newspaper, in your phonebook or online.
Check up the prices
On finding a recycler, take your time to check up prices for scrap in order to make the most profit. Compare prices provided by different recyclers and scrap dealers that you're going to cooperate with to the global scrap prices. This information is available online and is quite reliable. Prices often vary inconsiderably, but depending on the volumes of your scrap, you are sure to lose some money, when choosing recycler not carefully.
Metals in demand
While checking prices, it is also useful to find out more about the most demanded metals. It is well known, for instance, that non-ferrous metals are more valuable than ferrous ones. Moreover, prices are different for metal of different purity and quality.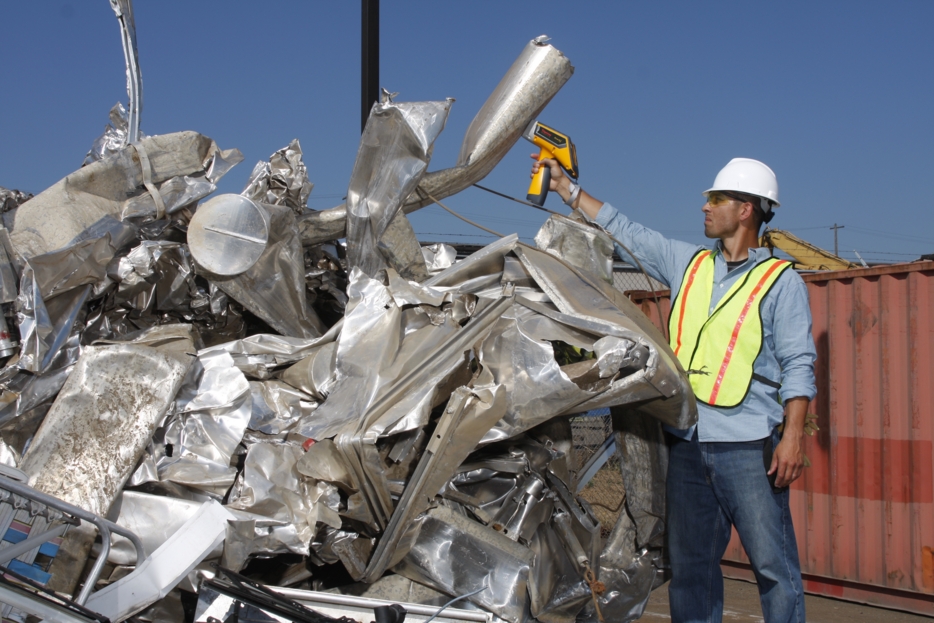 Copper and aluminum are the most wide-spread non-ferrous metals and they are sure to be collected by the majority of scrap recyclers, as well as all the ferrous metals. At the same time, rare and precious metal items or, for example, acid-lead batteries are operated only at the specialized scrapyards or recycles, as they require special equipment to be applied. Don't miss your opportunity to sell the most expensive scrap for the best price.
Sort your scrap
When you got clear understanding of how much each scrap type is worth, you should sort your own scrap items. The first to be done is to separate ferrous metals from non-ferrous. It is very easy to accomplish, you just need to use a magnet. It is also desirable to extract all the parts containing copper, brass, and aluminum. You are also to pay attention on all the electronics as it is a sourсe of rare metals, such as nickel, tungsten, cobalt or even precious metals, silver or gold. Besides, you may cut your scrap items into smaller parts, in order to make further loading and weighting easier to fulfil.
Find out reasonable price for your metal junk
While sorting your scrap it is quite convenient to weight it and to find an approximate sum you may get for your scrap, considering the prices on the metals you provide. It is a desirable step, as doing so you won't be cheated and you can also avoid any kind of mistakes while having your scrap weighted or evaluated.
Transportation and loading conditions
Metal scrap is rather difficult to work with. For scrap transportation you need either a big car or truck or get a car hired, implying additional expenses. Another point here is loading. You need to be sure, that you can unload your scrap by yourself as this may occur quite challenging.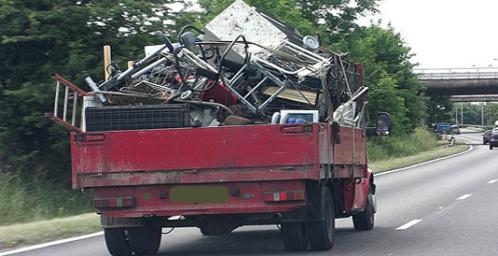 Some scrap recyclers, though, provide their own assistance in transporting and loading. You may specify all these details beforehand in order to make recycling the as efficient as possible.
Safety concerns
Sometimes scrap collecting and recycling appears to be quite dangerous occupation. Numerous accidents took place at scrapyards and recyclers. Scrap operating deals with big and heavy, sometimes very sharp items threatening your health. Mind also the possibility of poisoning and contamination, when working with acid-lead batteries, for example. Of course, it is the recyclers, who are in charge of safety concerns, but you at least may choose one, with good reputation and satisfying customers' reviews.
Go online
If you have any difficulties finding a convenient recycling variant for you, you may always go online. There are many reliable online services, such as British Scrap Metal Portal, which provide assistance on scrap trading and the most essential information on the topic. You can also compare prices and terms of scrap trading with different enterprises, find out an offer on scrap trading or left you own quotation. Besides, you may visit British Metal Recycling Association website, to find information about the biggest and most productive metal scrap recyclers in the United Kingdom.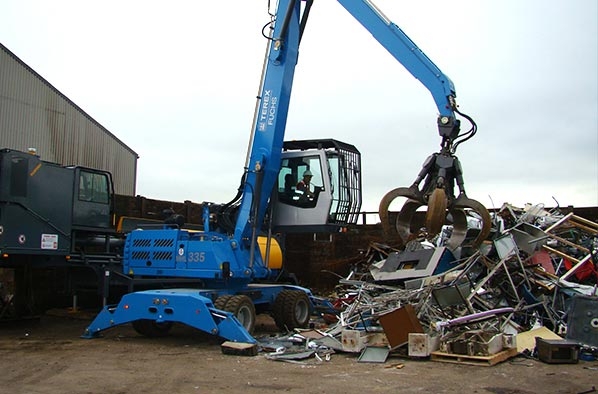 Legislation and certification
The last but not the least in our list is a point on scrap recycling and trading legislation. According to scrap Metal Dealer Act 2003, it is illegal to trade scrap metal for cash. Mind that when looking for a recycler. Another way to check the recycler's professionalism is to look through their licenses and certifications. That's the best proof of high-quality business.
Follow the tips above and get your scrap recycled successfully.
Reference information
British Metal Recycling Organization is a trading organization representing over 300 businesses operating around the United Kingdom in recycling sector. It was founded in 2001 and is based in Cambridgeshire, England.