Metal scrap recycling industry is constantly evolving. As scale of scrap metal recycling and industry money turnover grows, it requires more qualified employees to carry out numerous operations of scrap recycling process. Thus, scrap industry provides thousands of people with socially useful green jobs. Up-to-date recycling enterprises are interested in employees of different professions and trainings, as scrap metal recycling is a complex industry with numerous directions of work. Find out more about job opportunities in metal scrap recycling field below.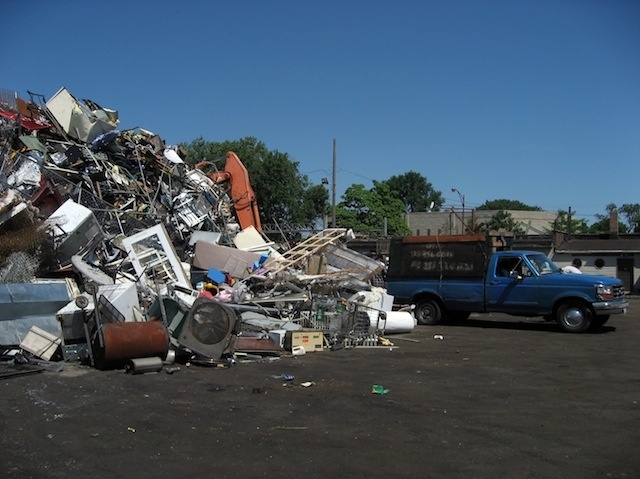 Employment in scrap recycling industry in the United Kingdom
Scrap metal recycling is a large scale industry with total annual revenues exceeding 4 billion pounds. It comes as no surprise that recycling creates a great number of jobs in Britain. Currently it is estimated, that more than 10 thousand people are officially dealing with scrap collecting and recycling. The figures are impressive, especially taking into account the fact, that the industry has low concentration level. The four largest enterprises operating within the industry are estimated to account only for about 12% of all the metal scrap employees. There are several medium size-companies but the majority of scrap recyclers are small. They are operated independently and, according to some statistics, they employ less than 10 people. However, lately the concentration level has slightly increased due to the process of consolidation. Consequently, there is a demand for well-trained and highly qualified personnel, capable of executing multitask work with high efficiency.
Scrap recycling jobs in demand
Metal scrap recycling implies accomplishing of a range of activities, such as scrap collecting, transporting, sorting, logistics, etc. Recycling companies employ workers to deal with every of these activities separately, or they may be in charge of several functions at once as well. The majority of metal scrap recyclers request for the employees listed below.
Drivers
Drivers are in charge of transporting of collected scrap to the recyclers or other destinations. They also take part in scrap collecting and may be involved as loaders. They drive different types of cars and a driving license matching the vehicle type is a must. Drivers are also obliged to pass drug screening and background checks so that the employer was sure of their clean driving records. Drivers should be physically capable of lifting, pushing scrap and long-working hours. They are responsible for inspecting their vehicles.
Sorters
For recyclers, which deal exceptionally with metal scrap this job position may seem irrelevant. On the other hand, for companies conducting recycling of different materials, such as glass, plastic, metal at the same time, sorters are essential employees. Sorters are responsible for separating of different recyclable materials and metal from one another and sorting them from materials, which cannot be recycled at all. They are also in charge of controlling scrap quality. No special education is required from sorters, but in the same time they must be very attentive while accomplishing their work.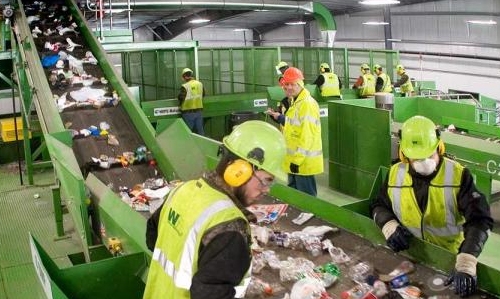 Mechanics and technicians
Recyclers' seamless operation is secured by mechanics, technicians and machinery maintenance workers. They inspect and repair all the machinery used in recycling process as well as trucks and other vehicles. They must have an appropriate skills and credentials to be hired.
Aside from the working posts, there are a number of people, who are responsible for recyclers' operating as a whole and who aimed at making recycling business more efficient and profitable.
Material recovery facility managers
Facility managers keep the recycling facilities working efficiently and safely. They are responsible for a lot of essential duties, such as budgeting, developing of the enterprise's goals, hiring people. They may also cooperate with a sales team to ensure active team work for reaching mutual goals. Material recovery facility managers are expected to have a master's degree in business or engineering, hands-on experience as well as good communicative skills and stress-resistance.
Route managers
In the case of large scale scrap collection and big truck fleet, a route manager is a reasonable job option to have. Rout manager is in charge of schedules of collecting scrap and drivers' shifts. Having at least a bachelor's degree in business, route manager confronts all the logistics difficulties and makes scrap collecting as efficient as possible.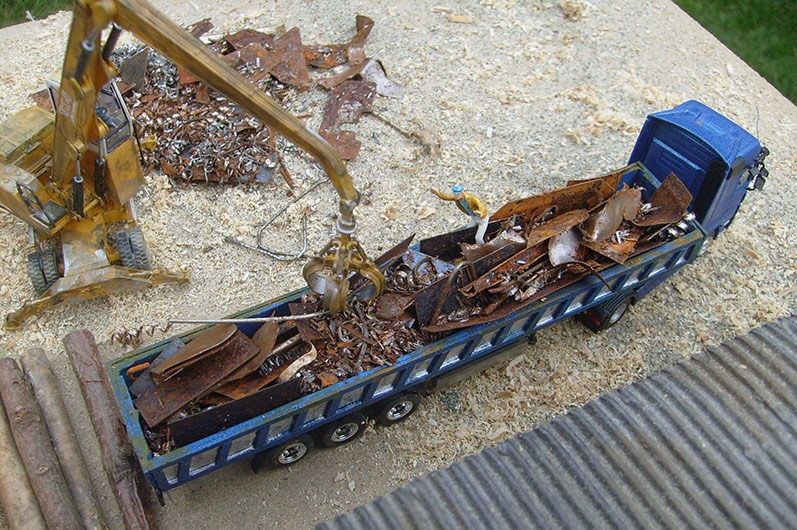 Sales representatives
Sales representatives, or account managers, are responsible for the company's products sales. They look for buyers, device mutually profitable offers and elaborate new strategies for profitable business.
Trainings for scrap recycling jobs
Most of the jobs in scrap recycling require much knowledge and hands-on experience. Thus, scrap recycling enterprises provide for the candidates appropriate trainings with subsequent employment. This is a suitable approach, especially considering the jobs dealing with state-of-the-art equipment. Besides, the employees have an opportunity to figure out if they like the job or not. After a successful training course the trainees get employed officially.
Independent metal scrap collectors
Alongside with scrap collecting and recycling corporations, there are independent scrap collectors, who collect scrap from people by themselves and then sell it to recyclers. Mobile or so called itinerant scrap collectors are relieved from taking records of their scrap purchases and they are also allowed to pay cash for scrap, in contrast to recycling companies. Although, they still need to obtain license for their business from local authorities. Consequently, their income depends only on their scrap collecting skills, such as scrap collecting and knowledge of scrap recycling infrastructure. But they still need to have some essentials, such as suitable vehicle for transporting, weights, magnets, etc.
As scrap recycling industry continues to grow it will need more and more highly qualified employees to operate scrap at all stages of recycling process. Scrap recycling business is one of the biggest providers of eco-friendly, socially beneficent green jobs.