Lead scrap in the UK
Consumption and production of lead is nowadays growing worldwide. About a half of lead production is secured by recycled lead scrap. According to some sources, with current consumption growth we may run out of natural lead ore resources very soon, so the role of lead scrap recycling is now gaining significant importance. Another advantage for lead recycling is the fact, that raw lead contains some slightly radioactive isotopes, thus lead mining is to some extent connected with radioactive emission danger. Lead scrap market as of today is rapidly developing. The list below presents the latest data on lead scrap trading.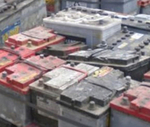 Scrap batteries 30 MT to Namibia, Lusaka Zambia
Interested in buying 30 tonnes of scrap batteries to ship to Namibia Windhoek or Lusaka Zambia.Expecting offers with poi..

Looking to buy lead scrap. Let us know the quantities you have and the supply terms.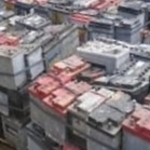 Drained lead acid battery scrap needed
Looking for drained lead acid battery scrap, i need about 300 Tons to be shipped to Sudan and i need quotation for the p..

Price: 300.00 USD
29.11.2017, 03:11
We are UK based firm and deals in export and import business. We have some bulk requirement for Lead Acid Batteries on a..

Our company specializes mainly in scrap metals recycling services. Also, we are ready to help those who want to get rid ..

A wide range of supply and distribution services
Our company is a supplier and distributor of ferrous and non-ferrous scrap metals, including lead, stainless steel, and ..

Our recycling company offers a service to customers who decided to ret rid of any kind of scrap or to buy some spare par..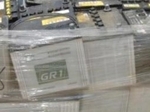 We are regular supplier of Drained battery lead Scrap ready for loading and shipping any interested buyer should contact..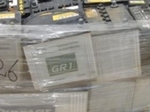 Price: 300.00 USD
12.03.2016, 07:03
Auto and truck battery Scrap available , Fully drained Lead Batteries with out oil (As per ISRI Code"RAINS") Drained D..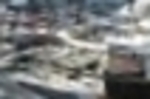 Used car and truck batteries palletized & shrink wrapped. drained lead acid car and truck batteries. Auto Batteries ..
Lead scrap prices
Lead is obtained from different types of scrap: structural steel containing lead paint, construction materials, such as pipes, roofing materials, etc, cast metals and leaded steel components. But the main resource for lead is scrap automobiles, batteries and battery terminals to be more precise, which may be easily extracted from cars and are more expensive as non-ferrous scrap, when separated from main car body. As other non-ferrous metals, lead is the most valuable, when it is free of contaminants, such as pitch and tar. Besides, those working with lead materials should be very cautious, in order to avoid lead contamination and poisoning. Lead is prized for its malleability and softness and it has been used everywhere around the globe since Ancient Rome period, so there are established rules to assess the quality and, thus, price of lead scrap. At the British Scrap Metal portal you may find the very type of lead scrap, you are interested in for reasonable price.
ADVERTISEMENT
Latest offers
Latest scrap searchers