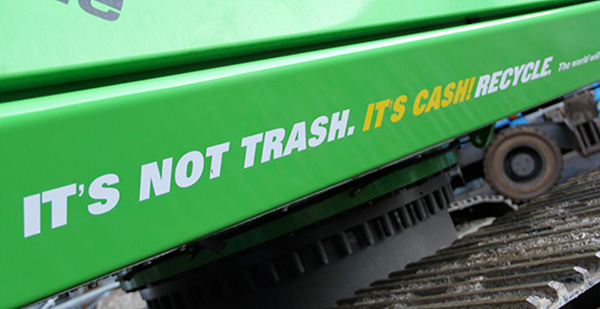 Scrap metal in the 21st century is a valuable material and scrap metal collection is a big business nowadays. A big number of UK scrapping companies offer collection services using special transport like flat bed and bulker vehicles. Such companies have the capability of processing almost all types of ferrous and non-ferrous metals ready for the smelting of new materials. The companies also offer scrap metal collection via garage clearance, the reliable and trustworthy businesses ensuring to dispose of it both efficiently and environmentally friendly.
Every year circa seven million used cars are sold in Britain, and two million are scrapped. There are strict environmental rules on how cars should be disposed of, while some new rules have been designed to combat copper and other metal theft. Car owners cannot be paid cash when scrapping a vehicle - this is illegal.
So, what is the best way to get rid of an ageing can? Where do you find the best price? There is always a risk an illegal dealer takes away your car while leaving you viable for tickets and fines, so you have to be sure the business is safe.
Scrap metal collection: car manufacturers and local recycling centers
Dozens of companies appear under "scrap a car" in Google. They promise to collect a car quickly and pay instantly as well. The owner can enter the car registration and see the value estimate. The range depends on whether the owner takes the car to the yard, or the car is collected from home by the service.
Rules adopted in 2005 make it a legal requirement that any car planned to be scrapped must go to an Authorized Treatment Facility. All car scrap metal collection points should be licensed to ensure that scrapped vehicles don't harm the environment and are recycled appropriately. Under EU regulations, the car manufacturers are ultimately responsible for vehicles to be recycled properly, and that cars can be disposed of for free.
Cartakeback is said to be Ford's recycling partner and rewardingrecycling is Toyota's recycling partner, although both sites deal with many other car brands. They don't scrap cars themselves but involve a local recycling center to contact the customer and offer home collection service.
Scrap metal collection. Vehicle important documents
Each time you pass your car over to a 3rd party, it is important that a notification is made to the Driver and Vehicle Licensing Agency to confirm that you are no longer the registered holder of the vehicle. Some car recycle services help take care of the DVLA official papers for their clients at the point of scrap metal collection. The fine can be GBP 1,000 if DVLA is not informed.
If the life span of your vehicle has come to an end, you ought to address the authorized treatment only. The scrapping procedure includes the following stages (keep in mind that a write-off technique is also different):
Apply to DVLA if you want to keep your registration number.
Organize scrap metal collection at the authorized facility and do not be lured into a trap of paying too much: these services are usually free.
Make sure you have the vehicle logbook and that the yellow slip is present.
Report to DVLA in case the vehicle has been taken to a legal maintenance facility.
You can also remove parts from the vehicle before scrap metal collection takes place. This way, you are ensuring your own safety and can later use the parts for an additional repair. The ATF is free to change the price in case the engine or another key part is taken away.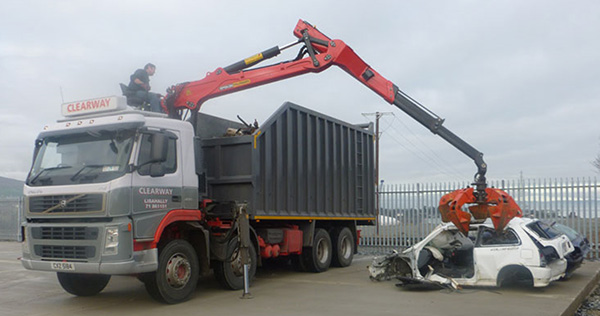 Scrap metal collection simple rules
No cash
Payment should be certified and this requires positive identification. Options are: a check or electronic transfer to a bank account. Scrap metal dealer should be avoided if they offer cash.
Pick-up scrap car
Many recycling centers offer pick-up services. Scrap cars can be taken away - only positive identification and quote acceptance are needed. This is an easy way to get money for scrap metal collection.
Visit a scrap metal collection center
Delivery of a small amount of scrap metal yourself is no problem. Households mainly have scrap metal of low value. The vehicle is weighed twice: at the scrap metal collection, and the recycling center. The difference makes the amount of money paid to you.
Metal separation is a wise decision
Metals separated into different types will definitely bring the best price for scrap metal collection. Copper is a lot more valuable than iron. The copper price is available only after separation. Bulk scrap metal is cheapest. The difference between copper and iron is dramatic.
Compare and shop around
Usually several scrap metal collection centers are within a short distance. Some centers offer better prices as they operate more effectively. Explore all of them around your home and choose the optimal one, taking into account the price difference and the distance.
Remember the law
Follow regulations when it comes to scrap metal collection and remember to inform Driver and Vehicle Licensing Agency when selling a car to a scrap yard.