Steel industry indicates the economy development, as its role in overall economic progress is vital worldwide. Steel is the most recyclable material in the world with steel manufactured from scrap composing up to 60% of overall steel output. Currently, steel industry is in decline worldwide and especially it is in a crisis in Britain. Steel producers require some backing measures to support UK steel industry.
Steel production in the United Kingdom
Steel has been in people's use since ancient times. The first known occasions of steel production date back to 4000 year BC. Since those times, when steel was obtained through the most primitive smelting technics, the process of its manufacturing has undergone great advancement and now it is a complex industrial process, with a number of different technics and facilities involved in it. Steel is an iron alloy with a small share of carbon, which gives metal additional strength. An iron alloy is considered to be steel if it contains from 0.002 to 2 percent of carbon.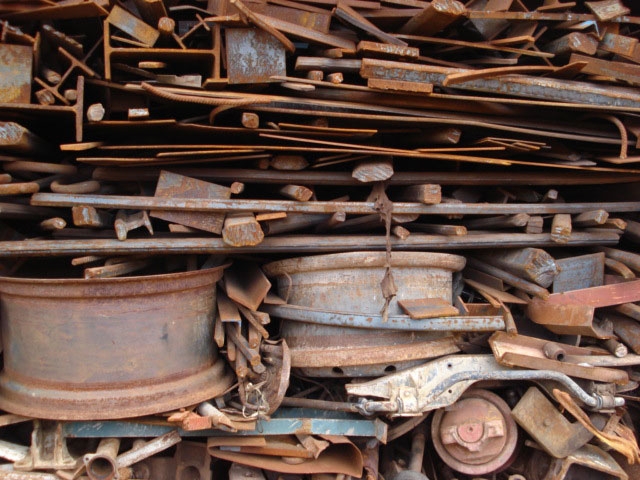 When iron is smelted from its ore, it contains too much carbon. In order to obtain steel, it must be processed so that carbon excess may be extracted from the final alloy and other essential components may be added. Basically, the first stage of steel production is iron ore smelting into pig iron in blast furnaces. Subsequently, through special technologies, carbon amount in it is reduced, and pig iron becomes steel.
Strictly speaking, steel is just another type of iron alloy as cast, pig or wrought iron. Depending on carbon share and presence of some other components in ferrous alloys, a great number of steel types may be distinguished. Some of steels are specifically devised in order to perform an exact function, but basically all of the steel alloys may be divided into the following groups: carbon steels, alloy steels, tool steels and stainless steels.
Up to 90% of steel produced in the United Kingdom is carbon steel containing about 1% of carbon. In other words, it is basic, ordinary steel. Steels with approximate carbon share of about 2% are high-carbon steel and with less than 1% are low-carbon steels. The less carbon contains an alloy the softer and easier to process it is. Many everyday items are made of carbon steel, including cans, engine parts and warship hulls.
Alloy steels in addition to carbon contain other components, such as copper, aluminum, manganese, nickel, chromium and other rare metals. Alloy steels possess additional properties; they are stronger, tougher, more durable and perform exact functions.
Tool steels are especially hard due to nickel, molybdenum or tungsten added to them. They are used for tools, dies and machine parts manufacturing and are often tempered in order to make them temperature resisting.
Stainless steel is very resistant to corrosion and due to a high proportion of nickel and chromium. It is used to make household cutlery, scissors and medical instruments.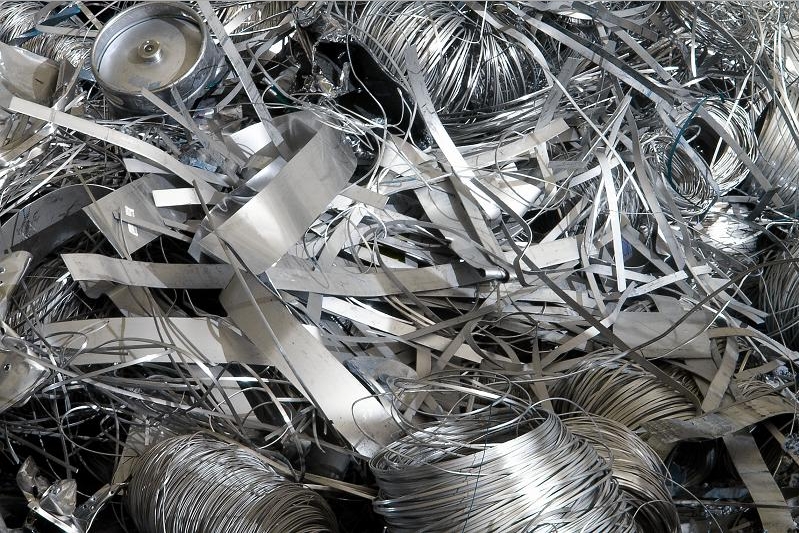 Steel production is a long and complex process involving three main stages: iron ore smelting, steel treating process, during which the metal gains its final composition, and its shaping into a necessary form or ingot making. Steel manufacturing is very energy-consuming, thus, quite pricy. That's why scrap recycling plays a crucial role for steel production.
Steel scrap recycling in the United Kingdom
Ferrous metals, including all iron alloys, may be recycled. Steel is considered to be the most recyclable material in the world, up to 60% of all steel is produced from recycled ferrous scrap.
The steel industry has been recycling for more than 150 year, as it is more economically efficient than to mine iron ore and carry out all stages of steel manufacturing. Steel doesn't lose its properties during recycling process, so the energy input is reduced to a large extent when steel scrap is recycled. Ferrous scrap sources are numerous. Vehicles, cans, containers, various construction materials, railroad tracks, ships, farm equipment are the most abundant among them.
The largest amount of ferrous scrap, thus, steel scrap comes from used vehicles. Vast amount of cars are collected, sorted and processed by scrap recycling industry. Scrapyards apply a lot of processes in order to make steel recycling as efficient as possible. Ferrous scrap is sorted, sheared, pressed to prepare it to further melting. An important part of this process is shredding. This process consists in scrap shredding into parts of first-size metal pieces and allows processing of large scrap items.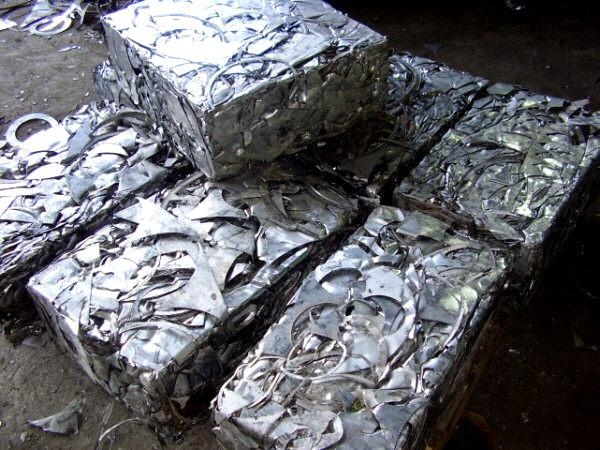 Another important stage in ferrous scrap processing is sorting, which implies separation of different types of ferrous metals from one another and also assorting of more valuable non-ferrous scrap items. Eventually, all the scrap is melted and then shaped into necessary final items.
In the United Kingdom a wide system of scrap recycling enterprises exists, but currently most of them suffer considerable losses, as Britain steel industry is currently in decline.
Declined steel industry needs backing measures in the United Kingdom
Lately the steel industry has been experiencing its far not the best days in the United Kingdom. In the past few weeks due to extremely low prices it was in all the headlines. The main reasons for today's crisis are: strength of the pound, high energy prices and environmental taxes and competition with china's extra cheap import steel. But this situation is also observed in other leading producing countries. The biggest smelting companies report of huge losses and cutting of large amounts of jobs. The industry needs some measures to be taken in the United Kingdom.
The British government reported about their intentions to support struggling industry in its competition with foreign rivals so that to stave off further massive job losses. Anna Soubry, Britain's small business, industry and enterprise minister came up with a strategy of five demands to sustain the steel industry in the United Kingdom. She commented: "The industry is not asking government for money, they only want to have the chance to compete on a level playing field". Her backing measures seem to be quite comprehensive and include the following steps: implementation of an energy package to reduce energy costs for steel producers to put them in equal conditions with foreign manufacturers; to give smelters more time to meet emission requirements; to provide more support on anti-steel dumping measures and more support for local producers with their large construction projects. She also remarked she was determined "to keep steel in this country".
These measures will also have a positive effect on steel scrap trading and recycling as soon as are implemented.