Aluminum scrap in the UK
Metal scrap industry in the United Kingdom encompasses two main groups of metals: ferrous and non-ferrous. Ferrous metal scrap takes leading positions on the market in terms of volumes of trading, whereas non-ferrous metal scrap is considered to be rarer, and, thus, more valuable. Aluminum is one of the most requested metals, when considering metal scrap industry in the UK. Below you may find the list of all the available requests and offers of aluminum scrap.

We are looking for suppliers who can supply us with Aluminum Wire Scrap. Please email us if you can provide this product..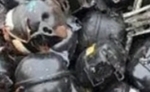 Looking for a regular supplier of fridge compressors scrap
We are trading copany dealing with import and export a/c fridge compressors motors Aluminum scrap from Uk to Pakistan an..

Buying Scrap fridge compressors
We are a Company based in United Kingdom and interested in buying scrap fridge compressors in container loads. Please le..

Aluminium UBC wanted - Trial order 20MT
Price: 400.00 USD
29.10.2019, 10:10
We are interested in a trail order for 20 MT of UBC Aluminium cans. Either baled or loose. We are based in Harlow in Eng..

Our company is interested in aluminum scrap
Our company is interested in aluminum scrap 95 and 97% Al content.Quantity: 20-100 tn/monthly. Please, indicated your pr..

We are in a position to supply Aluminium wires. Please contact us to proceed.

We are interested in Aluminum scrap purchase. Please send me more details with pictures and Analysis report for Aluminiu..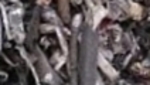 Price: 1200.00 USD
18.07.2019, 04:07
We have available for sale - 100 ton shredded zorba- Quality as attached photosAnalysis - About 5% waste, 3% copper..

Aluminium shash 6063 for sale. Contact us to get detailed information and photos.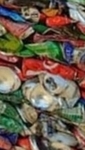 Price: 700.00 USD
18.05.2019, 10:05
Aluminum ubc scrap are available for sale in our stock yard, we have in large quantities and can supply to you on monthl..
Aluminum scrap prices
Prices for non-ferrous metal scrap, aluminum in particular, are determined by the extent of purity, in other words, how well you prepared your scrap. Aluminum scrap is mainly obtained from cans, wires, radiators, aluminum sheets, etc. Presence of other materials, as rubber or steel, suggests lower scrap quality and cuts its price significantly. On the British Scrap Metal Portal you can find a list of different aluminum scrap offers from a wide range of suppliers and from different resources.
ADVERTISEMENT