Aluminum scrap in the UK
Metal scrap industry in the United Kingdom encompasses two main groups of metals: ferrous and non-ferrous. Ferrous metal scrap takes leading positions on the market in terms of volumes of trading, whereas non-ferrous metal scrap is considered to be rarer, and, thus, more valuable. Aluminum is one of the most requested metals, when considering metal scrap industry in the UK. Below you may find the list of all the available requests and offers of aluminum scrap.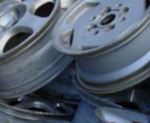 Aluminum Alloy Wheel Scrap 25 mt a m CIF
Price: 600.00 USD
05.03.2019, 01:03
PRODUCT NAME AND DESCRIPTIONS: COMMODITY : Aluminum wheel scrap SPECIFICATION As per lab.report. Price : 600 USD per mt..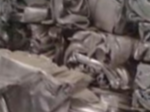 Aluminum scrap extrusion 6063 on CIF
Price: 700.00 USD
03.03.2019, 04:03
We are brokers /consultants in the U.K. Our prices for Aluminum scrap we offer are CIF ASWP, and include an allowance fo..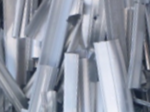 Looking for Aluminium Scrap cuttings 100 tons/month minimum
We are interested in buying aluminium scrap cuttings in large quantities on regular basis. We can look into other alumin..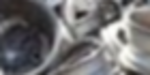 Scrap aluminium car wheels on CIF
Price: 600.00 USD
01.03.2019, 11:03
We can supply Aluminium scrap ( auto wheels ) at $600 usd per ton CIF. Payment mode: 40% T/T advance payment against Pro..

Electric motor scrap electric cable, stainless steel pipes, fridge ac compressors etc
I am looking for scrap motors, SS pipes, electric cables, fridge AC compressors etc. If any one selling those scrap plea..

Price: 550.00 USD
09.01.2019, 04:01
Aluminum can Scrap (UBC)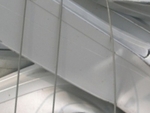 Price: 550.00 USD
09.01.2019, 04:01
Aluminum Extrusion 6063 scrap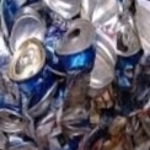 Looking for UBC scrap 100 tons minimum CIF
Looking for UBC scrap. 100 tons minimum. Pl quote C+F to Mundra Port. Western India.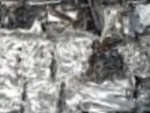 I am looking for a regular supply of scrap Aluminium. We requires 450 metric tons per month of Aluminium Scrap 606..

UBC can scrap needed, 100t a month
We are interested in buying high yeild UBC can scrap. We are based in London (UK) and have an oversees client who requir..
Aluminum scrap prices
Prices for non-ferrous metal scrap, aluminum in particular, are determined by the extent of purity, in other words, how well you prepared your scrap. Aluminum scrap is mainly obtained from cans, wires, radiators, aluminum sheets, etc. Presence of other materials, as rubber or steel, suggests lower scrap quality and cuts its price significantly. On the British Scrap Metal Portal you can find a list of different aluminum scrap offers from a wide range of suppliers and from different resources.
ADVERTISEMENT