Aluminum scrap in the UK
Metal scrap industry in the United Kingdom encompasses two main groups of metals: ferrous and non-ferrous. Ferrous metal scrap takes leading positions on the market in terms of volumes of trading, whereas non-ferrous metal scrap is considered to be rarer, and, thus, more valuable. Aluminum is one of the most requested metals, when considering metal scrap industry in the UK. Below you may find the list of all the available requests and offers of aluminum scrap.

We are in a position to supply Aluminium wires. Please contact us to proceed.

We are interested in Aluminum scrap purchase. Please send me more details with pictures and Analysis report for Aluminiu..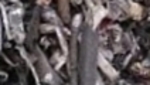 Price: 1200.00 USD
18.07.2019, 04:07
We have available for sale - 100 ton shredded zorba- Quality as attached photosAnalysis - About 5% waste, 3% copper..

Aluminium shash 6063 for sale. Contact us to get detailed information and photos.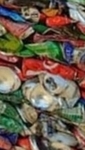 Price: 700.00 USD
18.05.2019, 10:05
Aluminum ubc scrap are available for sale in our stock yard, we have in large quantities and can supply to you on monthl..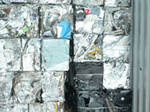 Request for quote for UBC scrap and taint tabor
I am interested in buying UBC scrap. I am located in Leicester. Please share the price for UBC and taint tabor. I am buy..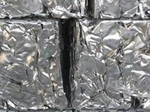 Trial order for 25 mt of Aluminum scrap 6063 on CIF/EXW
We are not interested in aluminium UBC scrap, primarily we are interested in the below materials, so I would like to req..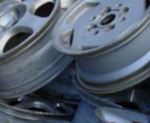 Aluminum Alloy Wheel Scrap 25 mt a m CIF
Price: 600.00 USD
05.03.2019, 01:03
PRODUCT NAME AND DESCRIPTIONS: COMMODITY : Aluminum wheel scrap SPECIFICATION As per lab.report. Price : 600 USD per mt..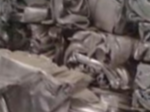 Aluminum scrap extrusion 6063 on CIF
Price: 700.00 USD
03.03.2019, 04:03
We are brokers /consultants in the U.K. Our prices for Aluminum scrap we offer are CIF ASWP, and include an allowance fo..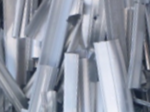 Looking for Aluminium Scrap cuttings 100 tons/month minimum
We are interested in buying aluminium scrap cuttings in large quantities on regular basis. We can look into other alumin..
Aluminum scrap prices
Prices for non-ferrous metal scrap, aluminum in particular, are determined by the extent of purity, in other words, how well you prepared your scrap. Aluminum scrap is mainly obtained from cans, wires, radiators, aluminum sheets, etc. Presence of other materials, as rubber or steel, suggests lower scrap quality and cuts its price significantly. On the British Scrap Metal Portal you can find a list of different aluminum scrap offers from a wide range of suppliers and from different resources.
ADVERTISEMENT