Scrap steel in the UK
Scrap market is represented by a great number of specializing companies and recyclers in the United Kingdom. Currently there are more than 1,500 enterprises connected to the scrap industry, which provide a stable system of supplies in the country. Steel scrap is one of the most requested scrap metals due to wide use of this metal in industry and mechanic engineering. Steel is an iron based ferrous metal and it possesses high physical characteristics, such as durability, weldability and resistance to rusting. All these factors combined make steel scrap a feasible option for recycling.

Price: 100.00 USD
13.11.2019, 05:11
Looking for scrap train rails.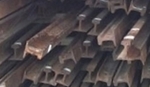 Used Rails needed, 50,000 mt per month
Our client in London needs 50,000 mt of used rails per month. Kindly give me your best price.

Intersted to buy used rails to Dalian Port
Please inform us about the possibility of supplying waste and scrap of ferrous metals. Destination Dalian Port, China.

30,000mt of used rails requirement, spot
We have urgent request of Used Rails R50-R65, Quantity 30,000mt Spot. Dead line of delivery on 30th of September, 2019. ..

100,000MT of scrap rails required
We need 100,000MT of scrap rails R50 R65. Send full details on the product in an offer.

Price: 205.00 USD
12.08.2019, 03:08
We sell HMS1 rate of 205USD per mt and CIF price to your destination port. We load 25 metric tons in 40 fit container We..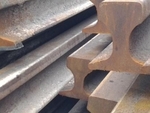 Looking for Used rails - 120,000 MT per month CIF
We are looking for Used rails 120,000 mt/month. Please specify origin and specifications CIF prices for Mersin/Istanbul.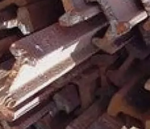 Looking for used rail/ scrap iron 500 mt CIF
I am looking to place an order of 500 MT of rail/iron scrap of HMS 1&2 or R50/R65. I would like to place an initial ..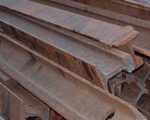 Rail scrap on CIF 12,500 mt needed
Interested in buying Rail scrap. Please give CIF Vietnam for 12500 mt rails cut in 1.25 mtrs.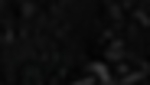 Im looking to buy Used rails for Turkey
Im looking to buy Used rails for Turkey. Can you supply us? We'll consider all the offers with prices and payment terms.
Steel scrap prices
In the UK metal recyclers process on a large-scale as well as from individual suppliers, who need to get rid of their used metal commodities. The steel scrap is obtained from old automobiles, farm equipment, household appliances and structural steel. We cooperate with a great number of metal scrap companies and provide all necessary information for those, interested in steel recycling or are connected to the scrap industry in the UK and worldwide.
ADVERTISEMENT