Scrap steel in the UK
Scrap market is represented by a great number of specializing companies and recyclers in the United Kingdom. Currently there are more than 1,500 enterprises connected to the scrap industry, which provide a stable system of supplies in the country. Steel scrap is one of the most requested scrap metals due to wide use of this metal in industry and mechanic engineering. Steel is an iron based ferrous metal and it possesses high physical characteristics, such as durability, weldability and resistance to rusting. All these factors combined make steel scrap a feasible option for recycling.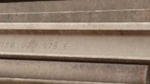 We do have access to the Used Rail Stock in the UK, Eastern Europe and North Africa Provide ud your LOI with the info on..

Used rails R 65, length 6-12m, 90,000mt, CIF
Chemical Composition of Used Rails: Carbon: 0.54 to 0.82% Manganese: 0.60 to 1.05% Silicon: 0.18 to 0.40% Sulphur:..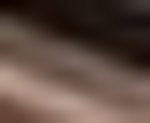 Used rails wanted - 25000 MT/mo, CIF, Mersin Turkey
We have buyer who need Iron scrap HMS 1-2 and Used Rails on CIF Jakarta, Indonisia including 10% commission. Quantity: 1..

Looking for rail scrap quantity 40000 MT, CIF price requested
Looking for rail scrap quantity 40000 Tons a month destination is Egypt payment terms LC at sight Pl send me your cif pr..

We are a leading manufacturer of ferrous and non-ferrous scrap metals in Hartley, Plymouth, United Kingdom. We are conti..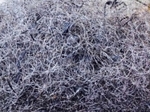 Looking for steel wire the type that you find in tyres, please see the picture attached.We are based in London, UK.Pleas..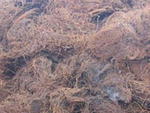 Export Scrap Tire Wire from the UK
Price: 1.00 USD
08.05.2017, 12:05
We are currently looking to purchase and export Scrap Tire Wire we also need to source HMS 1&2 Scrap Metal and SCRAP..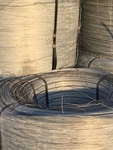 Surplus / Secondary / Scrap Wire Rod
Price: 200.00 USD
02.08.2016, 02:08
We are looking for 1000 M.tons of Scrap, Secondary or Surplus Wire Rod on CFR Mundra or Nheva basis. Prompt Shipment. Pa..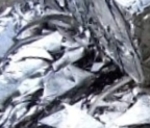 We are selling Stainless Steel Scrap ready for loading and shipping any interested buyer should contact us, our shipment..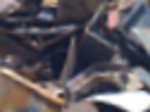 HMS 1 & 2 (80: 20) Wrought Iron and Steel Scrap HMS 1: 6.35 mm or 1/4 inch and over in Thickness HMS 2: 3.175mm or 1..
Steel scrap prices
In the UK metal recyclers process on a large-scale as well as from individual suppliers, who need to get rid of their used metal commodities. The steel scrap is obtained from old automobiles, farm equipment, household appliances and structural steel. We cooperate with a great number of metal scrap companies and provide all necessary information for those, interested in steel recycling or are connected to the scrap industry in the UK and worldwide.
ADVERTISEMENT