Scrap steel in the UK
Scrap market is represented by a great number of specializing companies and recyclers in the United Kingdom. Currently there are more than 1,500 enterprises connected to the scrap industry, which provide a stable system of supplies in the country. Steel scrap is one of the most requested scrap metals due to wide use of this metal in industry and mechanic engineering. Steel is an iron based ferrous metal and it possesses high physical characteristics, such as durability, weldability and resistance to rusting. All these factors combined make steel scrap a feasible option for recycling.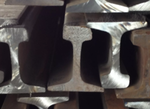 Used Rails R50/R65 in large quantity for sale on CIF
Price: 250.00 USD
11.04.2019, 03:04
We have a large quantity of Used rails. Best Price we can offer is US$ 250 per MT CIF. Payment Term: 100% LC Revolving, ..

Wanted: disused rail track etc or any other scrap metal
Please send your prices.

Price: 300.00 USD
03.04.2019, 10:04
i need hms1/2 scrap urgent pls contact us

Price: 290.00 USD
01.04.2019, 03:04
We currently have a client who has 7 million used rails, at $290 mt CIF terms Used Rail Scrap R50 R65 Specifications: Us..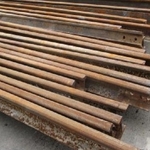 We can supply 300,000 MT to 600,000 MT x 12 months with rolls and extensions. Payment method 100% LC CIF Tuxpan Veracruz..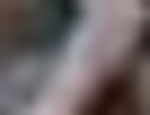 We buying HMS 1/2 100,000 MT a m CNF
Price: 270.00 USD
18.03.2019, 04:03
PRODUCT: HMS-1&2, Ratio-80%-20% DELIVERY TIME: Within 90 DAYS; DELIVERY: UPTO CHITTAGONG PORT (CHATTOGRAM), BANGLADE..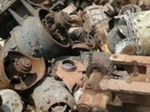 Looking for HMS 30,000 mt per month
Price: 190.00 USD
15.03.2019, 02:03
We are looking for HMS 30,000mt per month for twelve months at $190/mt quick deal.We'll consider all the offers with pay..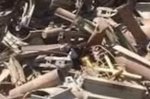 HMS1-2 (80-20) 50,000-100,000 mt per month
Price: 510.00 USD
12.03.2019, 04:03
Our company offer HMS 1 and 2 scrap at $510 / per MT to all Italian Ports. Please advise if interested in purchasing of ..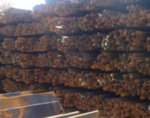 Used rail 300 t per month up to 1000 t
At present we can offer 300 ton per month, but can increase this after the winter to up to 1000 tons of rail per month. ..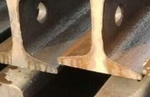 Price: 215.00 USD
09.03.2019, 03:03
We can supply up to 2,000,000 mt rail scrap at $215/mt.Please send us your enquiry for further details.
Steel scrap prices
In the UK metal recyclers process on a large-scale as well as from individual suppliers, who need to get rid of their used metal commodities. The steel scrap is obtained from old automobiles, farm equipment, household appliances and structural steel. We cooperate with a great number of metal scrap companies and provide all necessary information for those, interested in steel recycling or are connected to the scrap industry in the UK and worldwide.
ADVERTISEMENT