A wide net of recycling companies exists in the United Kingdom. They process different waste materials, among which scrap metal recycling occupies one of the leading positions in terms of scales and money turnover. It is crucial for country's economy to get recycled as much scrap metal as possible, so that to make its metal industry more profitable and reduce environmental impacts. Special governmental legislation and organizations on scrap recycling and trading have been created to serve this purpose.
Waste recycling in the United Kingdom
Waste recycling is a well-developed industry in the United Kingdom. Up to 50% of all waste materials are recycled in the country. Materials and sources for recycling are numerous. Plastic, glass, cartons and paper represent a very short list of waste materials being recycled in Britain. In the United Kingdom mainly statutory authorities are in charge of waste recycling and the scales of recycling vary regionally according to the extent of recycling infrastructure development. Metal scrap is one of the most productive businesses in terms of recycling. It processes metal items coming from different sources, such as food industry, machinery engineering, aircraft, plumbing, household items and so on. But unlike recycling of other waste, metal scrap is typically recycled by privately owned recycling enterprises as well as big smelting plants, with a wide range of scrap collectors.
Metal recycling industry in the United Kingdom
Metal recycling in the United Kingdom is a lucrative industry with more than five and a half billion money turnover. It is an integral sector of metal industry in Britain as a whole, as well an essential part of country's economy, as it employs around 8 thousand workers. Scrap recycling industry makes a net contribution to UK balance of trade.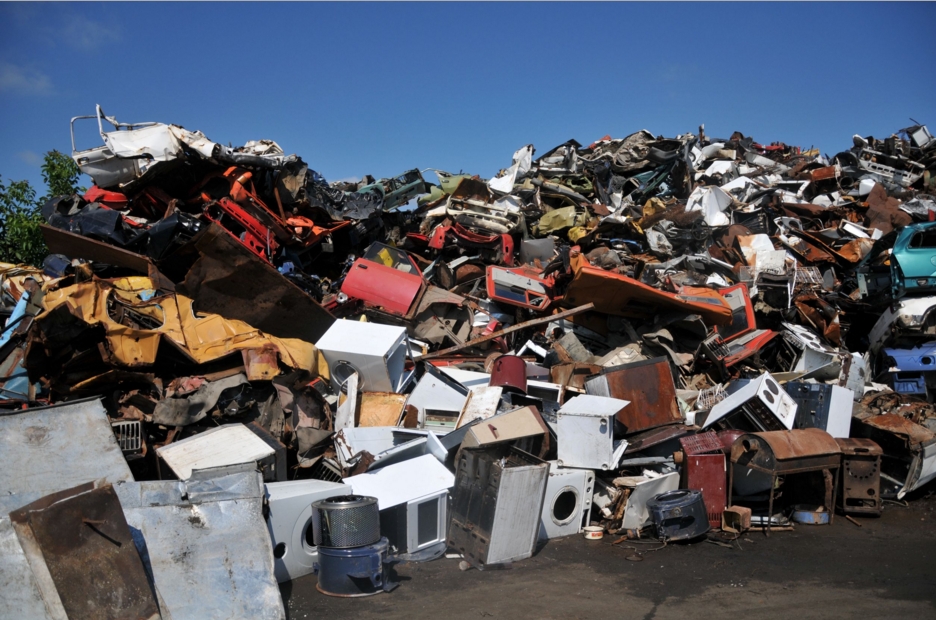 Metal recycling industry falls into two main directions. They are recycling of ferrous and non-ferrous metals. The former processes the most wide-spread types of scrap on large scale, whereas the latter deals with smaller quantities of more expensive scrap metals.
Ferrous metals encompass iron and all its alloy combinations, including steel, the most recyclable material in world. Ferrous metals are quite cheap and are suitable for most types of constructing and building purposes, as well as for machinery engineering. They are quite easy to detect by using magnet.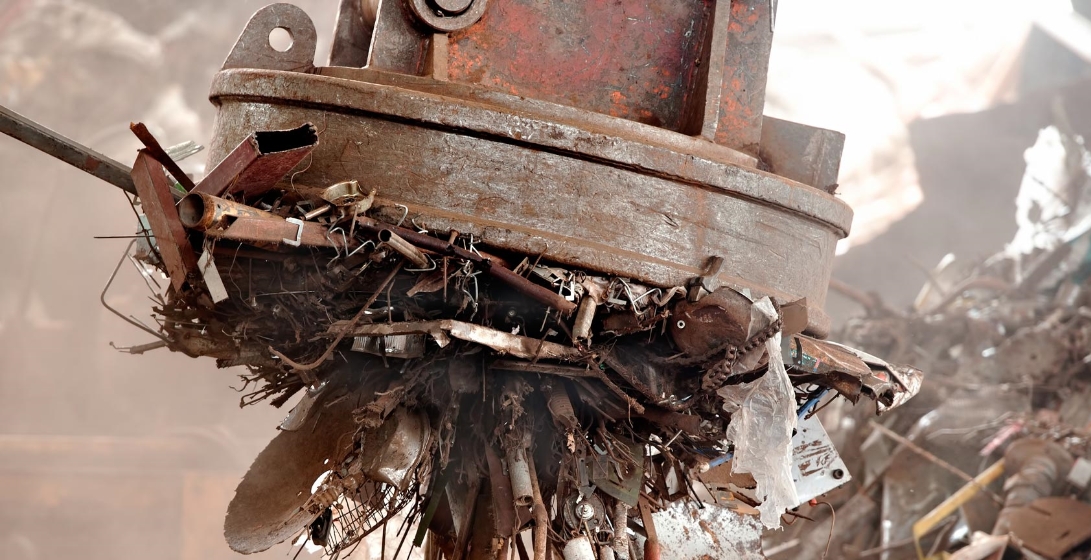 The main sources for ferrous metals are scrap vehicles, pipes, farming and household equipment, etc. Ferrous metals are recycled without any changes of their properties. Ferrous scrap items are collected by scrap yards, where they are sorted, dissected, pressed for further melting. Then metal undergoes refinery process, during which it obtains necessary qualities by adding or extracting some components.
The process non-ferrous metal recycling is a bit more complicated. It is stipulated by the fact, that there are a great number of non-ferrous metals, including rare ones, which must be sorted and recycled separately, unlike the ferrous metals. Copper, aluminum, lead, titanium, nickel, cobalt, tungsten and other metal scrap is assessed and valued according to its purity and quality. Each metal has its own peculiarities, which must be taken into account. These qualities are the following: melting temperature, final products metal is designated to, poisoning and contaminating hazards. Consequently, non-ferrous metals are more expensive as final products and scrap items.
Why recycle?
Metal recycling is efficient for a number of reasons. It is considerably less energy consumptive. In the United Kingdom strict energy producing requirements are introduced, so metal industry is put under a lot of pressure dealing with nearly the highest energy costs in the world. By reducing energy consumption metal scrap recycling contributes both to cost effectiveness of metal production and to reducing of environmental impacts, such as carbon dioxide emissions and fresh water consumption. Energy savings due to steel recycling in the United Kingdom amount to about 60-70% as compared to production of raw materials, and aluminum scrap saves up to 95% of energy required for conventional aluminum smelting.
Another positive factor of metal recycling is reducing of raw material consumption. The less ore is mined, the more deposits and natural wildlife habitats remain intact.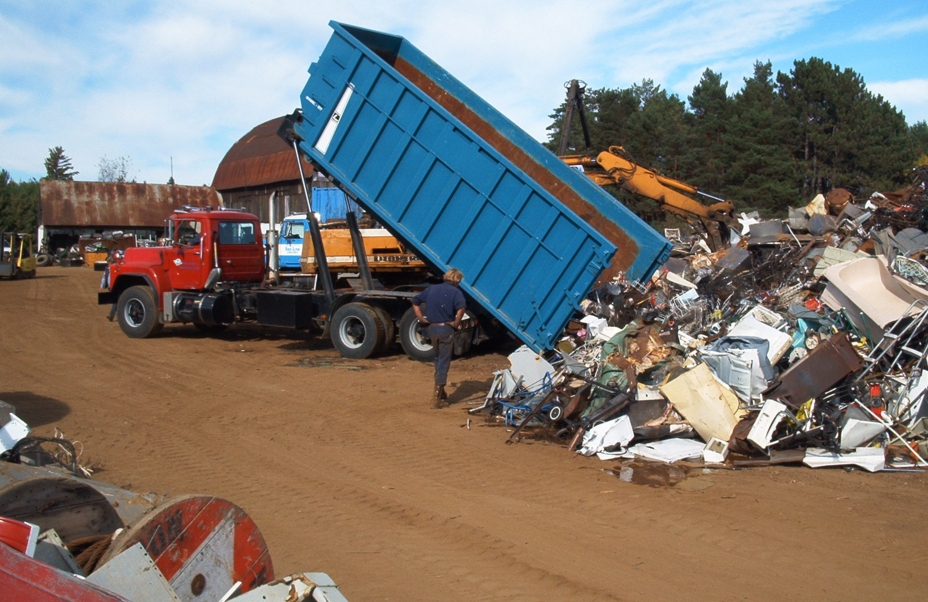 Despite all advantages of metal recycling, there are some risks concerning poisoning and contaminating while processing some scrap metals. Furthermore, some deplorable accidents took place at scrapyards and recyclers. Consequently, there are some safety arrangements to be followed by scrap recyclers; furthermore, only professionals with appropriate training should be involved into the process of metal scrap recycling.
Metal scrap recycling legislation in Britain
Scrap trading and recycling is a developing industry, encompassing more than 1500 enterprises. Thus, in order to make metal recycling industry transparent and safe, a system of legislative measures is represented in the United Kingdom. The initial Scrap Metal Dealers Act 1964 was reviewed and renewed. The main points of the Scrap metal Act 2013 forbid metal scrap trading for cash in the United Kingdom. Electronic payments and checks are the only ways to pay for scrap for big collecting companies, whereas mobile or so called itinerant scrap collectors are relieved from taking records of the scrap purchases, as well as from cash ban. Although, they still need to obtain license for their business from local authorities. Besides, there exist organizations aimed at providing assistance for scrap dealers and recyclers. The biggest one is the British Metal Recycling Organization, representing its 340 members at domestic and global market. The British Scrap Metal Portal provides support in scrap trading for all interested.
Reference information
British Metal Recycling Organization is a trading organization representing over 300 businesses operating around the United Kingdom in recycling sector. It was founded in 2001 and is based in Cambridgeshire, England.