Named after Titans, Greek mythological gods, titanium is an extremely hard metal and twice lighter than steel at the same time. It is vital for space technologies and for aircraft and is currently gaining popularity in other application spheres. However, it is not widely used, as titanium is quite an expensive metal option. Titanium scrap recycling can make the titanium items more affordable, thus, now it is profitable to recycle your titanium scrap.
Titanium production and consumption in the United Kingdom
Titanium came into humans' consumption not long ago. It was discovered as a mineral constituent by an amateur geologist William Gregor in Britain in 1791. Several years later a Prussian chemist Martin Heinrich Klaproth rediscovered it independently and named it after Greek gods Titans. After these discoveries searching for a way to extract titanium from its ores started. Titanium ore may not be processed as other metal ores. The process of titanium extraction from ore is very laborious and costly. It was discovered by William Justin Kroll in 1932 and is still in use for commercial production. To obtain titanium of high purity it undergoes the refinery process. Consequently, titanium becomes a very pricy metal, up to 200 times more expensive than steel, though it is quite common element. In fact, titanium is the 9th most plentiful element in the Earth crust, it is found all over the world. It occurs in nature in the state of metal sand, rocks and as a component of minerals.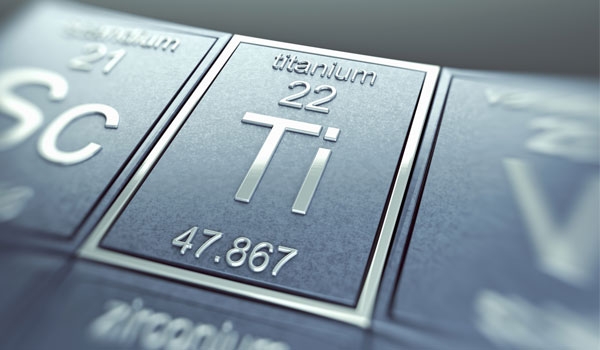 Titanium is a very new industry but it develops really rapidly. Titanium is valued for its high strength together with lightness. In virtually, it possesses the highest strength-to-density ratio. Titanium is resistant to corrosion and, moreover, its melting temperature is as high as 1800 degrees Celsius. These physical properties make titanium an exceptional material for aircraft, military, space industries, nuclear waste containers and also for medical purposes and it is also used in form of dioxide as an intensely white pigment for in paints, toothpaste, paper and plastics.
Sources for titanium scrap in the United Kingdom
Titanium is often referred to as precious or rare metal, though it is quite abundant. It is due to the process of titanium extraction from ores and also due to its rare, even exceptional physical properties that it is regarded as rare material. Consequently, titanium scrap recycling is a vital sector in the industry. However, high titanium price limits its application areas, reducing its consumption to several sectors, where titanium is the only appropriate option. Thus, titanium scrap sources are also scarce. Titanium is a great commodity for recycling, as its lifespan is virtually unlimited. Titanium recycling is altogether environmentally and economically beneficent.
Titanium, being as strong and durable and twice lighter than steel, is inalienable construction material for space and aircraft commodities. This is the main source for titanium scrap, though it is quite unconventional and hard to obtain. Another source for titanium scrap is industrial commodities, such as pipes and process equipment: heat exchangers, tanks, process vessels, etc. Vehicles and some technical appliances may contain small amounts of titanium, which is also desirable to be detected and extracted and eventually recycled. Sport goods, such as tennis rackets, golf clubs, helmets of different types, bicycle parts, etc represent another source for titanium scrap.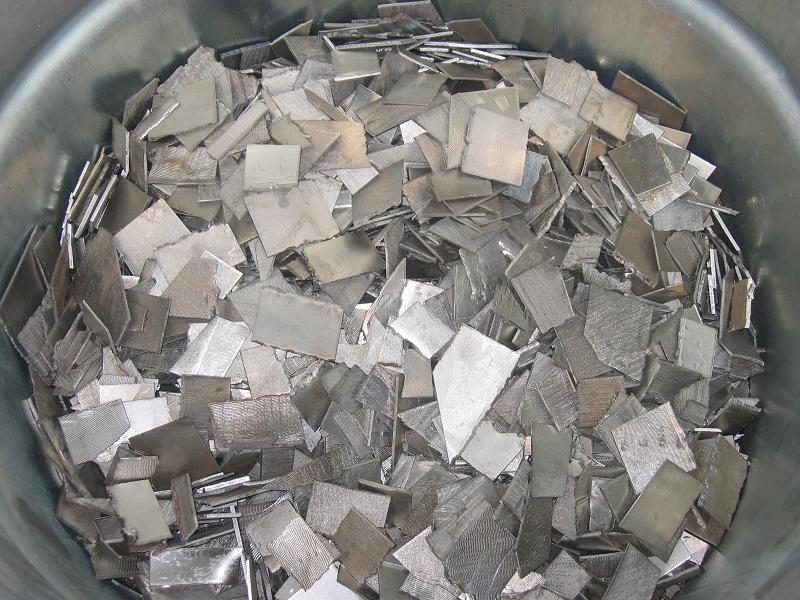 Titanium is also becoming more popular for architectural and other art pieces, which eventually may also become scrap. Basically, with increasing consumption of titanium commodities the sources for its scrap become more accessible.
All the sources enumerated above are known as "old scrap". Besides it, there are much "new titanium scrap" available. New scrap is wasted materials, used in the process of metal producing.
Titanium recycling in Britain
Titanium is usually recycled on large-scale as a part of an industrial process. For individual scrap owner the most convenient variant is to find a scrap dealer and sell their commodities. The majority of professional scrap dealers provide their assistance in scrap collection and delivering. Depending on the type of titanium scrap items, it is graded into several categories, determining scrap quality and, thus, its price.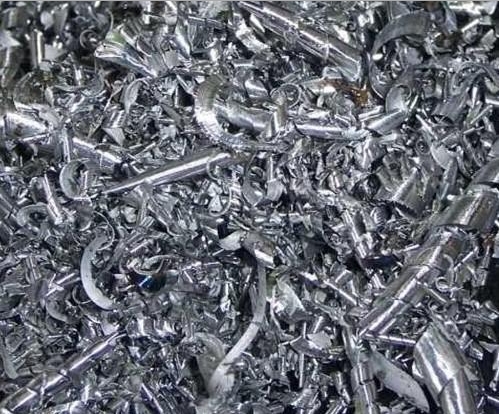 Recycling titanium has a positive effect on the environment. It reduces the scale of raw material mining, thereby preserving wildlife habitats. Recycling titanium cuts the energy consumption, and as a result it saves a great deal of money and reduces carbon dioxide emissions. To sum up, titanium recycling is an integral part of titanium industry as a whole.
Titanium prices in the United Kingdom
Currently, at a time of metal market instability in the United Kingdom and worldwide, prices for titanium are also in decline. Titanium market in Britain is experiencing period of demand decline from time to time. But unlike steel market, titanium is produced in relatively small amounts and its prices are far higher than those of ferrous metals, so for titanium industry the current crisis appears to be less damaging. But demand-supply imbalance at the titanium market brings about some ambiguities into price forecasts and decreases titanium scrap prices as well. Luckily, titanium may not be replaced in its main application fields, so demand will remain on a supportable level.