British Metals Recycling Association (BMRA) is based in the UK, Cambridgeshire. Initially it was founded as a local recycling organization; nowadays, the Association encompasses over 300 other UK organizations and businesses and active in the industry of metals recycling and it operates over £5 billion market of the country.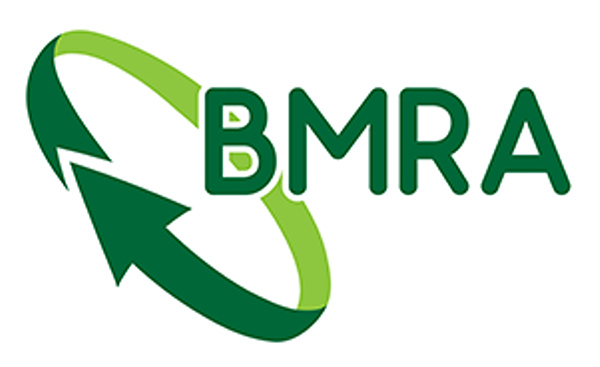 BMRA Logo
Scrap metals, or ferrous and non-ferrous metals for reprocessing is an integral part of waste management without its properties devaluation. Since there are finite amounts of raw materials on the Earth, mining new raw or virgin materials is considered to be unsustainable, but relatively easy to be recycled. Using metal recycling and recovery one is to diminish hazardous raw materials extraction, environment pollution and destruction. Great amount of metals can be used repeatedly for separation into raw materials or smelting into new ones. In addition, it is a valuable source of raw materials and funds return into business. But the most important, it aims for the safe environment, being determined to sustainability, especially in the UK.
British Metals Recycling Association: background and history
Historically, the emergence and creation of British Metals Recycling Association was a result of WW2 and big amounts of scrap left all over the United Kingdom. The scrap damps were recognized as costly and unprofitable, it was decided that salvaging scrap left was a matter of national priority. Therefore, citizens were encouraged to salvage and save any possible reclaimable metals and materials. Later it even grew into a national campaign. However, subsequently during 80's paying cash for scrap was forbidden and people should receive a license for it. This initiative started for scrap businesses development. It gave growth to a lot of newly created businesses of the industry in the UK. To a certain degree they are united in the British Metals Recycling Association.
Today BMRA encompasses many different companies and businesses, large and small, as well as international and domestic. Many of them carry out different activities and provide varieties of services, beginning with operating metals procession on different levels, from:
collecting
weighting
sorting the metal materials received from other smaller and bigger industries and traders, to cutting metals services activities, shredding, compacting, separating, trading metals all over the globe.
Therefore, it is considered to be a pyramid and hierarchical operational industry with a number of different operational activities.
According to the industry reports, in overall, the UK's industry of metals recycling is one of the largest in Europe net exporter with about 60 % of its export. It mainly exports copper, aluminum and steel. Annually the recycle turnover is estimated around 13 million tons, or 95 % of the UK's scrap metals.
Basically, BMRA operates the production of raw materials into metals and vice versa. Dealing with both ferrous and non-ferrous metals the Association also processes steel, aluminum, copper, as well as domestic appliances, batteries, electronics, inorganic materials and many other products. Around 4 million tons of metals are recycled by fragmentation approach, which allows alloys dividing, extracting raw materials for the re-usage repeatedly and creation of new materials for the industry or business. Considering being environmentally friendly, it is important to note the fragmentation processes and re-usage of metals is one of the key operational processes in recycling.
Fragmentation as of the key activity of recycling
Fragmentation process, according to the British Metals Recycling Association will be particularly interesting for the companies that would like to reduce the amounts of waste by using the transformed materials suitable for further production. Fragmentation is one of the means of raw materials separation and further usage. In overall, there are two methods of the fragmentation.
The most commonly used is damp fragmentation. Another method is dry fragmentation. The latter is more widespread in the EU countries, whereas damp method is prevailing in the UK. Both methods have their peculiarities; however, whereas damp fragmentation is using water to control the temperature and provide a cooling effect, it provides evaporation with possible emissions that are hardly measurable. Some dust can be created and cooling effect cannot be provided in full, as well as power consumption may be required in a bigger amount than for damp fragmentation. Fragmentation is the key process for production ferrous and non-ferrous metals for their subsequent use in a market required form. It also enables recovering materials. Compliance with the fragmentation standards and emission reduction obligations constitute efficiency of the British Metals Recycling Association's activity and commitment. Metals should be inspected for containing the unneeded contaminations and components in order to remove them. Optimization and standards support is one of the vital activities of the Association.
For the purpose of the reciprocal and joint benefit, the British Metals Recycling Association is created to influence the legislation among its other purposes, such as good image of the industry support, trainings and knowledge exchange support, healthcare and insurance for the employees support, as well as common Code of Conduct support. Common efforts with legislation are important due to its common attitude and standards support function. Standards maintenance is among the most important activity aims of the Association. High standards imply business ethics, mutual benefits, as well as care for environment and ecology along with health standards for the employees to make it more attractive and suitable for the safe work places creation and more sustainable for the future.
Important to note, that the Association has the Board, which consists of 6 large members, six medium members and 6 small members, which refers to the amount and scope of businesses of the members. The Board elects the Director, President, who is elected for 2 years and Deputy President. A perspective member is to sign The Companies Act 1985 and other documents, which relate to the Act and its subsequent amendments.
In overall, Membership provides benefits to the player and actor of the industry. The industry has options to improve legislation, increase commitments to the standards, as well influence the approaches to the metal recycling and improve work conditions of employees.
Waste management relation
Belonging to the waste management sector and environmentally friendly industry British Metals Recycling Association encompasses responsibility reducing the amounts of waste send to landfills. The BMRA supports best environmentally saving standards and techniques. Besides the facts that recycling scrap saves resources, energy and water (which is largely used to manufacture new metals and saving it up to 40 %); it also reduces the amounts of emissions, which result from new metals creation. For example, the energy applied for recycle process is smaller in comparison to when it is applied to new materials production- it can be measured in dozens of megawatts of electricity. The larger the production the more important saving and protection is. Another example, newly produced copper is as useful as recycled copper.
Recycled metals may also have a secondary role for the usage in new products. Among them there is nickel, aluminum, or iron. BMRA is to support emission reduction, as it impacts environment globally. Recycled metals allow businesses, manufacturers and traders using sustainable resources and thus making a sustainable contribution into environment. Besides making environmental contribution, metal fragmentation and recycling allows saving funds of the businesses by effective raw materials return.
Conclusions
British Metals Recycling Association plays a vital role in standards support, environmental and waste management commitment, as well as employment, job sustaining and trade. BMRA's activity extends bigger range of products which can be later made of recycled metals in the UK, which is a key for resources saving, such as water, energy, air and raw virgin materials.
BMRA is steering the industry, making the market players more credible and committed on the market of metal recycling for their customers, as well as they are participating to the biggest trade associations of the country.