Seeking suppliers of Non-ferrous scrap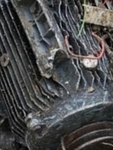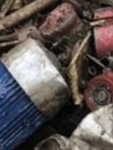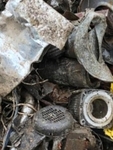 Views: 451
Added: 23-05-2019
Updated: 23-05-2019
Description: Seeking suppliers of Non-ferrous scrap
We are buyers of Scrap metal primarily Non-Ferrous. Following commodities are of our interest and kindly request you to quote your price per M/ton of the following. Commodity:
1. Electric motors (Elmo)
2. Shredded armatures (Shelmo)
3. Weee motors
4. Mixed Shredded Heavy Metals 10
Country:
United Kingdom
City:
Sunderland
Please,
login
or get
registered
to contact
the Author via email or personal message!
We are buyers of Scrap metal primarily Non-Ferrous. Following commodities are of our interest and kindly request you to quote your price per M/ton of the following. Commodity:
1. Electric motors (Elmo)
2. Shredded armatures (Shelmo)
3. Weee motors
4. Mixed Shredded Heavy Metals 10
Seeking suppliers of Non-ferrous scrap
Related offers Seeking suppliers of Non-ferrous scrap
ADVERTISEMENT