We found 10 matching listings. by query:
ferrous non ferrous
You're watching 1 of 10
At the British Scrap Metal Portal you can search the trading offers for the various products ferrous non ferrous. In the recycling industry you can promote the scrap metal business by means of ferrous non ferrous. Our portal serve as an attractive business sector ferrous non ferrous from 1 to 1.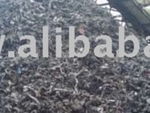 Ferrous and Non Ferrous Metals
We are UK based traders of Ferrous and Non Ferrous metals and are currently offering Spot and Contract rates to buyers i..

Aluminum scrap - non ferrous metal scrap
NON FERROUS:Non-ferrous metals We are one of the leading exporters of all kind of non ferrous metal scrap specially Used..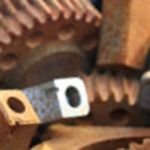 We offer ferrous and non-ferrous scraps
The rail shall be conform to ISRI 2003 and will be used rail street scrap No. 1 R50 & R65 standard section T rail or..

HS1 & HS2 non-ferrous metal scrap
I am looking for metal scrap, preferably in the UK but I can buy as well in France, Spain, Gemany and Scandinavia. The s..

We are metal Scrap trading company that supply both Ferrous and Non Ferrous materials in large quantity. Our Shredded St..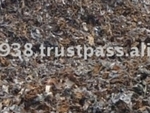 HMS 1 & 2 [80: 20 Mix]-ISRI 200-206
NRG Metals is on the Global map for worldwide supplies of all ferrous and non ferrous metal scraps and residues. Our off..

We offer ferrous and non-ferrous HMS 1/2 80%-20%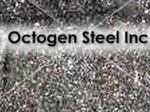 Stainless Steel Sts 430 (Turning And Boring) Scrap
> Non-Ferrous Stainless Steel > STS 430 Solid Description: Stainless steel scrap recovered from the lathing, drilling, b..

HMS 1 2, Used Rails, Shredded Scraps, Aluminium Extrusion Scraps, MS Turnings, Ingots & Scraps of Copper, Magnesium
We have an extensive net work of around 22 in India and about same number in all Asian countries, and book orders for fe..

We are a company, Located at Texas, USA, we have been in business for last 22 years for both ferrous and non ferrous scr..
Average Rating:
ferrous non ferrous
Related to ferrous non ferrous
are there the infomation about to benefit from ferrous non ferrous. Do you want to show or other goods of your plant? ferrous non ferrous. Is there any opportunity to build the business in the scrap metal industry?. You can find the entries of product ferrous non ferrous.