We found 10 matching listings. by query:
copper wire scrap
You're watching 1 of 10
Here the enterprises deliver the listings of the comodity copper wire scrap. Private firms are ready to offer you copper wire scrap from 4000 to 4000. At the portal you can promote the scrap metal business by means of copper wire scrap.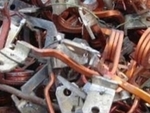 Buy copper wire scraps 100% pure and available in large quantity. Contact us for more details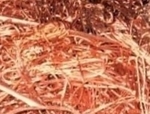 99.99% grade purity copper wire scraps now available for export.
99.99% GRADE PURITY COPPER WIRE SCRAPS NOW AVAILABLE FOR EXPORT. We are engaged in offering copper scrap that finds wide..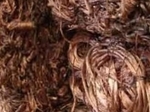 Copper Wire Scrap Cu: 99.9%Element 0.005 %Copper 99.9% (Min.)Lead 0.005% (Max.)Bismuth 0.5% (Max.)Total impurities 0.3% ..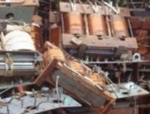 Selling high quality copper wire scraps
Price: 350.00 USD
11-01-2016
Scrap metal prices per ton copper scrap Available for sale 20 Metric TonMin.Order Quantity: 50 Metric Ton/Metric TonsPla..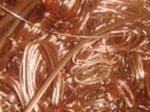 Copper Wire Scrap Millberry 99.99%
We are regular supplier of Copper Wire Scrap Millberry 99.99% ready for loading and shipping any interested buyer should..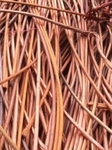 We have Grade A, quality copper wire scrap, 99.9% purity without insulator available in stock for supply and export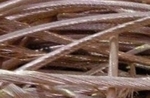 Price: 2950.00 USD
27-04-2017
We supply copper wire scrap mill berry. For fast communication kindly contact us, so we can send you more information an..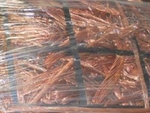 Buying copper wire scrap from UAE
Interested in buying copper wire scrap 99.9% purity Size 1.2mm to 1.8m from UAE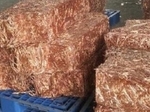 Interested in copper wire scrap
Interested in Copper Wire Scrap.We are open to all the answers with FCO.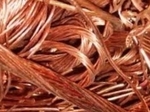 Copper Wire Scrap - Mill Berry
SPECIFICATIONSPurity: 99.9%Material : Wires / Cables - free from Rubber/Plastic, Not insulated, Not Burnt wires.Monthly ..
Average Rating:
copper wire scrap
Related to copper wire scrap
You can discover the records of product copper wire scrap. Do you want to show or other goods of your plant? copper wire scrap. Is there any opportunity to find the business in the scrap metal industry?. Learn The dealer to identify the relevant scrap demand on the global market copper wire scrap.